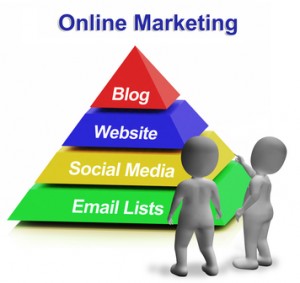 These days limiting your reach to traditional means will no longer cut it for your MLM business.
If you want to reach a wider market and generate more leads, you need to spread your wings so to speak.
This means that you need to think of other marketing methods.
Now when we talk about other marketing methods, the method that comes to mind is online marketing. Why shouldn't it? It provides a lot of benefits for your MLM business.
Don't know how to build your business online? Here are some tips to guide you.
1. Identify your target market
What is your market exactly? Before you start taking your MLM business to the next level – namely, the internet – you need to be able to identify first your target market.
Doing so will help you map out a plan of attack a lot easier. What's more you'll be able to make the right approach when it comes to growing your market even more.
2. Come up with an effective marketing strategy tailored around your market
You can't just build your MLM business online without a marketing strategy in place. What are the steps you need to take?
Start with asking questions like: How are you able to get your target market's attention? What appeals to your market the most? What would make the products or services you offer appealing to them?
Answering these questions will help you come up with the perfect marketing strategy for your network marketing business.
3. Create an MLM blog
Now that you've successfully identified your target market and have come up with a marketing plan, it's time to create a business website for your business.
Start by getting a domain and creating content that will grab your audience's attention. Eventually, your MLM blog will help you generate the qualified leads you need.
4. Gain visibility
How will your market know that your MLM business/blog exists if you don't do anything to gain visibility? Gaining your blog's visibility is as easy as promoting it to your market.
How do you do that? There are so many ways – from SEO to social media marketing to guest posting to forum marketing. You will simply never run out of options.
5. Take it from the expert
Get inspiration from the industry leaders who have dominated the internet long before you started. These leaders love to share their stories and give motivation to newbies like you.
Take advantage of it and learn a few tips from them. There's no such thing as too much information when you're looking for valuable MLM tips.
These are just some of the tips you can learn about MLM lead generation. Want to know more?