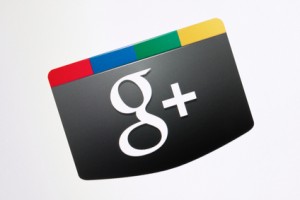 With Google+'s recent integration with global search which makes it an extension of Google, the social media site is now an essential online platform for MLM businesses.
It's the perfect venue to implement your marketing campaign and generate leads.
Now if you still don't have a marketing strategy in place, here are a few ideas that you can use.
1. Create a Business Page
A business page allows you to enhance your brand and build a presence beyond the basic networking level on Google+. Through your Google+ business page, you're letting your circles know more about your brand and other important information about your MLM business, like: your business website, your business address, contact information, etc.
What's more, it would be a great way for your circles and potential customers to know if your product or service is the one they're looking for.
2. Build Relevant Audience
What's the use of your business page if there's no one to share it with? In order to meet new people and gain potential customers, you need to build a community of followers who will serve as your audience.
Of course this doesn't mean that you'll just put all your efforts in getting followers after followers until you reach a massive number. The key here is to get relevant audience.
Remember that you need qualified leads for your MLM business, not uninterested followers.
Circle only the people who fall into these two criteria: the ones who enhance the networking experience (connections), and the ones who are genuinely interested in your MLM business (potential customers).
Be selective. Don't just accept anyone and everyone into the fold for the sake of gaining followers.
Then create a campfire that will draw people into your business, giving them a reason to gather.
3. Sharing is key
If you want to build a solid online presence, limiting your social media activity to sharing promotional links will not help your cause. Remember that the entire purpose of using a social network, aside from promote your MLM business, is to connect and share.
So aside from pitching your business to your audience, share valuable information to entertain and interest your audience, information that not only build your brand but also benefit your followers.
Share a variety of eBooks, videos, reports, and images – just about anything that provides value to your audience.
But don't just post information coming from you. Learn to share content from other people too – their links, tips, and ideas. To achieve positive feedback from your followers, post several times a day and aim for an on-topic/off-topic ratio of 80/20.
4. Make your posts personal and better targeted
To make your social media engagement in Google+ more personal and better targeted, make use of the hashtag (#) and "+".
While you can use the hashtag to optimize your content and make it easier to find, you can use the "+" to tag a follower in your conversation with them.
Nothing beats a personalized approach to get the results you need, right?
Now that you have a few ideas on how to generate leads for your MLM business, it's time to kickstart your marketing campaign in Google+. Go get your business page up and running.
And don't forget to add the Google +1 Button to your business website to let users share your content without leaving your website.
Want to learn more? Then click here now!