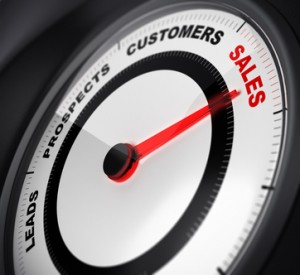 While most network marketers fail to step up on the numbers game, some tend to generate MLM leads non-stop, day after day after day.
The truth is out: there really is no secret to success.
Everybody has an idea one way or the other. So how do these successful network marketers do it?
Know Your Market
You may think it's easy but it's an important step in your marketing efforts. In order for your lead generation methods to work, you need to identify your target market. For example, if your MLM business is weight loss product, your target market will be people interested in losing weight.
But more than knowing what your market is, you also need to identify their problem to be able to provide the right solution.
Once you do this, it would be easier for you to implement your marketing campaign.
Attraction Marketing
By writing articles, you can position yourself as an MLM leader and market your products at the same time. You can write every topic related to your MLM business and publish them on your blog, on other social media platforms, or submit them to various article marketing directories where you can place your resource box with a link to your own site.
Ever wonder how a single tweet becomes the top tweet? Or how a Facebook status gets so many likes, comments, and shares? That's what you call viral marketing. And you can make it work for you to produce necessary results.
By creating a powerful social media presence, you can gain solid followers and potential leads that you can market your products to. Of course, in social media, the key is to create enticing clickable link that lives up to its promise and compelling copy that will urge readers to take action.
Everybody loves a good visual. That's why a video presentation remains a powerful marketing tool. It's also the reason why most network marketers put videos on their landing pages. It draws the viewer's attention and keep them entertained for the most part.
Don't Over Sell
Sell your product. But don't over sell it. This is one of the most common mistakes most MLM sales people make. Either they end up annoying the customer or scaring them off.
Once your lead expresses interest in buying the product, provide the important information that they need to know, then once they reach the buying line, move to close the sale.
Don't add fluff and froth just to convince them further. If they crossed the level of buying your product, grab the chance and make your move. Remember, you only get a single chance in closing a sale. So make it right.
Want me to teach you more useful techniques in MLM? Click here now!