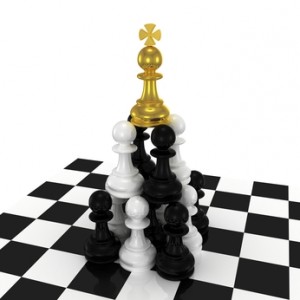 If you're on the lookout for an opportunity to earn money without all the hassles, multilevel marketing just might be the thing for you.
An MLM business will grant you the chance to earn generous commissions just by retailing products and services, and even by recruiting new people to be part of your organization.
Now, isn't all these just fantastic?
And because greater things await those with a downline organization, network marketers put the bets of their efforts in building a team to rake in huge loads of cash for the network marketer and themselves as well.
MLM duplication proves to be an essential tool for every network marketer to master if he wishes to have a flourishing business.
Sadly though for some networkers, the downline doesn't always work the way it's supposed to. Instead of bringing in great returns for the networker, he simply has to make do with mediocre earnings which are far from what is to be expected from a good downline.
This, you can blame on poor MLM duplication.
Here are some of the MLM duplication mistakes you may want to avoid:
1. Playing "desperate networker."
Somewhere in your MLM journey, you'll feel a little worried that you don't have enough downlines or worse, that you still don't have anyone to be part of your downline organization.
You might get a little desperate, or maybe too desperate that you start recruiting just about anyone and everyone you meet out in the street.
And while they say that "the more, the merrier," the quality of your team members matter more than just mere numbers.
Keep in mind that you'd want only the best for your MLM downlines.
2. Tolerating passivity and non-productivity.
Well, being a kind and understanding networker is one thing but simply tolerating downline members who aren't productive at all is another. As a network marketer, you have to motivate your downlines into taking action and helping you develop your business.
If you wish to succeed in the network marketing scene then you should think twice about just letting your downlines sitting there and doing close to nothing.
3. Developing a culture of dependence.
It's a good thing when your downline looks to you for advice on what to do next and things like that but you shouldn't let them depend on you much.
Some downlines will be too dependent that they'll be waiting for your instructions every single time before they do anything. Equip them with the knowledge and skills they need, and let them have the initiative to take action.
After all, you wouldn't want to have a downlines of dependent robots, wouldn't you?
These are just some what you need to look out for when you're in MLM duplication. Remember that MLM duplication plays a huge role in your success or failure as a networker. So keep these in mind and click here now to learn more!