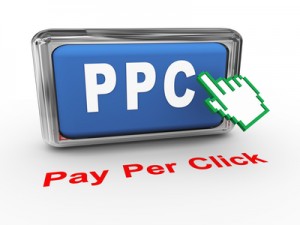 Starting your very own network marketing business used to be something quite difficult for most of us.
However, recent developments make it much easier for you to start your own MLM business without doing a lot.
With all the great benefits of having your own MLM business, who wouldn't jump at the opportunity to have their own MLM business?
Handsome commission from retails and even from the sales of your downlines, and great bonuses are only some of the many reasons why more and more people are lining up to experience the benefits of network marketing.
After you've started your MLM business then what you've got to do next is work on maintaining and improving your network marketing campaign. This is no easy job and for you o succeed, a lot of things must be done first. Marketing is probably one of the most important things you have to do and there are several ways for you to do this.
Pay-per-click advertising is a popular option since you only pay for the individual clicks on your posted ads. However, not everything smooth sailing with PPC ads. There are still some mistakes and problems you should avoid to emerge victorious.
Poorly designed PPC ads
It can be quite a problem for you. Your online MLM campaign partly relies on how your ads look since appearance will always be the first thing people see. An old and boring design and a extremely lavish design can keep people from clicking on your ads, thinking poorly of your network marketing business.
Hire graphic designers who can help you produce great-looking ads.
Paying too much.
They say you can never invest enough in your business but there will come a point when paying too much just for your PPC ad campaign will prove to be quite impractical.
Set a budget on how much you're willing to spend on marketing so you won't go bankrupt because of overspending. There's always a balance between ads and bills so you better bear this in mind.
Relying too much on Pay-per-click.
Sure, PPC advertising can really help you improve your MLM business but there are lots of other ways for you to market your MLM business. Give other marketing platforms a try because you will never know when PPC ads fail you.
Don't ever ever put your faith in a single technique alone but devise a wide array of marketing strategies.
PPC advertising sure is a great way to market your MLM business specially for newbies but there are still some mess-ups that you have to avoid if you really, really want to succeed in network marketing.
Just stay away from these three common ones and you're good to go. Learn more here!