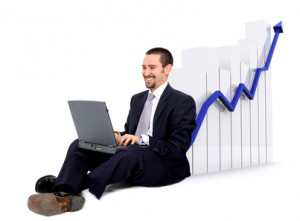 The one million dollar question is: Can the principles used in MLM be used as well on internet marketing?
The answer to that is yes. Though you are not planning to build the next Avon and give a bunch of commissions to affiliates there are some tried and tested principles that are used in MLM that made it successful.
These principles are neither a get rich quick scheme nor a pyramid scam. These principles are: knowing your market and qualifying your audience.
Knowing your Market – MLM Principle #1
Now, these seems to be the most basic of all the principles of marketing in general but this is the most crucial of them all. Knowing your market means that you must have the knowledge of what you are selling. Not because you know the products "sells" online then you can go ahead and do it as well.
Before people buy online, they usually have questions about the product. They have inquiries on how it works, the best way to use it and what to expect from the product or the service that you offer.
If you cannot even explain these simple things online besides the fact that information about a product is just a click away from you then your marketing career is over.
You have to know your market like these MLM agents do; you have to know the answer from the back of your heads. This builds trust and reliability and will eventually lead to a sale.
A very good example of proving your knowledge in the niche of the product you are selling is by producing a blog about it.
You can provide content about the service and people will start recognizing you as an expert on that field and will eventually follow you on your advises for products to choose. After that, then presto – You will have your first sale.
Qualifying your Audience – MLM Principle #2
Do you have an idea who to sell your products to online? Not because you have the whole world as your audience when you do internet marketing does it mean that you should sell stuffs to all the people nor do you have to sell it to people close to you. Let's further explain this with a simple situation.
For example: Client A offered you a product that you can sell. Who would be the first one you are selling your product to?
If your answer is family and friends then you are missing the point of marketing itself. The reason why many MLM agents fail miserably is because these people sell products to their relatives and friends. Why do you ask? It is because the key to market selection is not about getting the people close to you buy the products you are selling.
It is more about finding the right people that will be interested in the product and recommend it to others.
How does this apply to internet marketing?
The answer is fairly simple. You should not recommend brands or services to your friends on Facebook if they are not interested in it themselves. Those people that like music will not recommend a beauty product over social media even if they have friends that use them.
Not on Facebook. Instead you have to qualify your audience, search in forums to get hold of people that will like your products and will get the product when you sell it to them. Get your leads straight.
These two principles are the ones most often overlooked by people engaged in internet marketing. That's because people think that because the online world is vast and wide then they can get sales as long as they rank #1 on the search engines.
But being number one is just a stepping stone. If you want to be successful on internet marketing then you have to rely more on the traditional concepts that marketers do.
These are the foundations of what you should do. Keep them in mind and they will get you to success.
Want to learn more? Click here now!