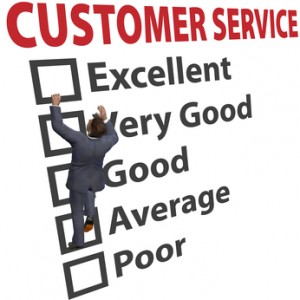 Without a doubt, every business needs to offer quality customer service in order to flourish and succeed. Any customer would choose a business that provides good customer service over one that does not.
As such, you should exert some effort into answering this certain need of your prospective leads. But just why do you need quality customer service?
Here are some reasons that would surely make you want your MLM business to just ooze customer service.
1. You establish contact with your prospects and pave the way for friendly relationship.
So one of your customers had a question about something in your business and you happily oblige.
From this point, you and your customer have interacted and you can easily keep in touch with them, going on with your business talk and potentially convincing them into purchasing your products or joining your downline organization.
This momentary exchange between you and your prospects about a thing or two in your business can literally be the turning point of your business, bringing you more profit after you've successfully brought in people just because of your customer service.
2. Customers go for repeat business.
In line with the first reason, quality customer service still plays a vital role after you've brought in individuals into your business. Your prospects are most likely to do business with you again if you are able to supply their need of quality customer service.
Studies and even common knowledge show that people are likelier to do business transactions with friends or at least people they know as compared to those who are complete strangers.
If you manage to be the business with a heart for its customers, they'll be more inclined to do business with you just because you offer friendly services.
3. You provide the need for "personal touch."
A lot of business seems to be so automated that people wonder if robots are running the business. Most would rather find businesses where the owner or someone interacts with the customers.
This personal touch is a semblance of intimacy that shows that you truly care for your prospects and nothing spells "personal touch" more than providing quality customer service.
The brief interactions with your prospective leads, answering their questions or just exchanging polite conversation can really boost you and your business's image as being able to provide the personal touch they're looking for.
As such, more and more people will go flocking to your MLM business.
Indeed, customer service cannot be forgotten in any business. A lot of MLM businesses have failed without any customer service and you would do well to provide quality customer service. Who knows, that just might help you get on top of the game.
Want to learn how to give excellent customer experience to your MLM prospects? Click here to find out!