After Daegan Smith's Maximum Leverage Asia, 2 weeks ago, I have been chilling out and relaxing…
I also went to Kuala Lumpur, Malaysia to attend the Social Media and Real Transactions(SMART) Congress. I have learnt a lot from all the internet gurus and great networking with them.
Just a few days ago, I signed up MyLeadSystemPro (MLSP)
You can take a look at how this system works by clicking the link above.
Yesterday, I officially use it.
It took about 1 day for me to learn the whole system and learn how it actually works.
Seriously, this is one of the money making system out there in the market.
The content in it's member's area is of super high quality.
I learn a lot of traffic generation techniques from there to increase my internet business for just the price of a cup of coffee a day.
This system also has a website customization feature which is so powerful that I can customize almost anything. From design, the words and autoresponder.
Basically I have FULL CONTROL of the system.
Moreover, it's easy to use. Just point and click and you are in business!
Here's  my personal stats.
I got 4 cold leads into the system.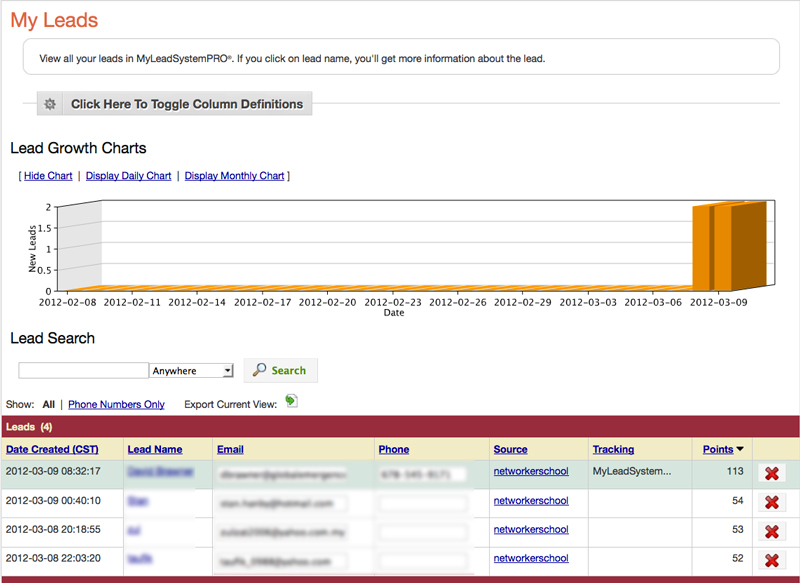 You know what?
1 of the leads which I generated, SIGN UP!
It's a whooping 25% Sale Conversion Rate!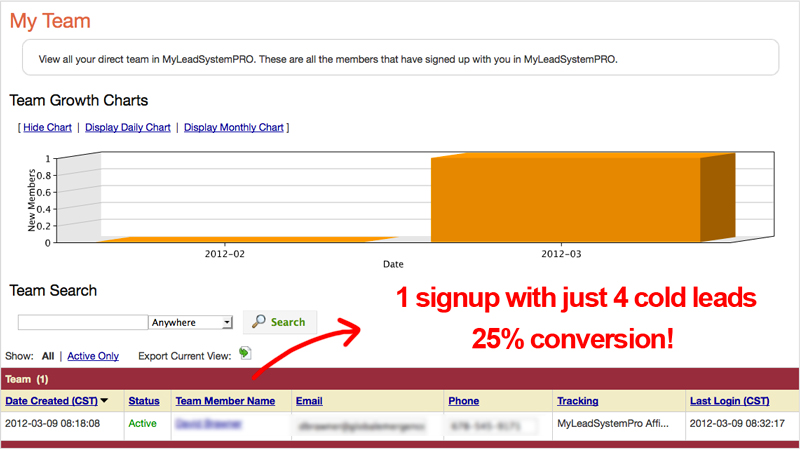 It's my first time seeing a system which sign up members so easily and automatically.
The system does all the selling and signup for me. I didn't even pick up the phone to talk or meet the person before.
By the way, I got the sign up while I'm still sleeping.
I'm so excited for the 1st day of my business operation in MLSP.
There's 1 thing in MLSP that really motivate me.
It is the leaderboard.
There's Level 1 to Level 7.
My first aim is to achieve Level 1!

Just need 10 MLSP members to signup.
I have 1 for now… 9 to go!
If you still wonder what is this MLSP is all about, I suggest that you take a look at it right now.
It can change your life! Just the way that it changes mine!
Shall talk soon…