How's your weekend? Are you enjoying and having fun?
Hope you are…
For me, I have a lazy Saturday. Just chilling out at home and watching dvd movies. Some times when I'm out too often, it's good to stay home to relax. One of my favourite hobbies is watching movie. Those movies that I have missed out, i would rent it and watch it at home.
Today I watch this movie, Cowboys & Aliens.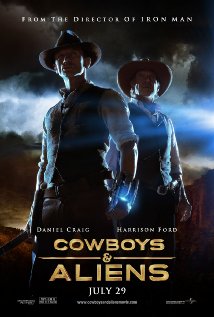 It's an interesting show. This title caught my attention. In my mind, why Aliens got to do with Cowboys? If Cowboys are going to Vs the Aliens, how are they going to win?
Cowboys are riding horses, throwing ropes, shooting with small pistols. They do not have the advance weapon to win the alien war.
This angle of branding an alien movie is very interesting. It cause me to choose this movie out of thousands of titles in the dvd rental shop.
You see, having a good angle in your products or services is very important in your marketing.
If you are a network marketer, internet marketer, insurance agent, property agents or any entrepreneur, you need to stand out from the rest of the entrepreneurs in the niche you are in to make a lot of money.
So what' your angle that makes you different from the rest?
Yesterday I stumbled upon this cool technology. I'm gotta share this with you today.
It is the QR Code.
"QR" Code stands for Quick Response Code. Your prospect will scan this 2-dimensional QR Code from their mobile device with a "QR Reader" application to save time versus typing your domain… it's designed so your prospect can get a "quicker response" and get to your website FASTER,
Take out your iPhone or any mobile devices and scan it with a QR Reader. If you do not have the QR Reader, do a search in your iPhone app to download. It's FREE!
Scan this image below to check it out and see how it works.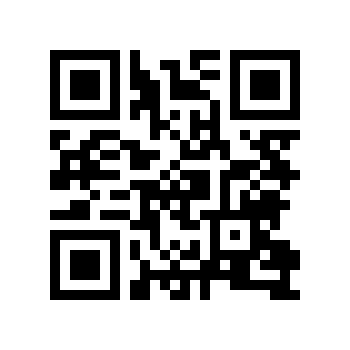 Cool right?
This technology works best in the offline world actually.
Want to know why? You learn more at the end of the blog post.
Let me continue…
In any businesses, we are always prospecting. The best places for prospecting is attending seminar. Usually when we are in seminar networking with other people to get new businesses, there are too many people to know.
So every introduction we make, it's short and we usually end up exchanging business cards.
The best place to put this QR code is on your business card.
Majority of the people who get your business card, they will be curious about this code. Instead of you trying hard to connect with them, they will connect with you first.
If you are a marketer, they will think that you are high tech and know something that they don't know.
They listen to you and brand YOU as an INSTANT EXPERT in your niche.
Now we are in the 21st century era. This new marketing technology is picking up.
Use it now or you will lose out from your competitors.
I'm serious about this.
If you are still procrastinating and thinking to learn more about this technology tomorrow, you may have a chance to lose a few businesses to those who take action now.
I have a GOOD NEWS for you.
You can use this QR Code Technology to increase your profits in your business.
I'm giving away this QR Code Generator to you for FREE.
Hope this helps.
Let me know what you think by commenting below too.
Have a great weekend! 🙂