I just got back from my family birthday celebration.
Nothing is worth more than a family gathering and spent times together at home ♡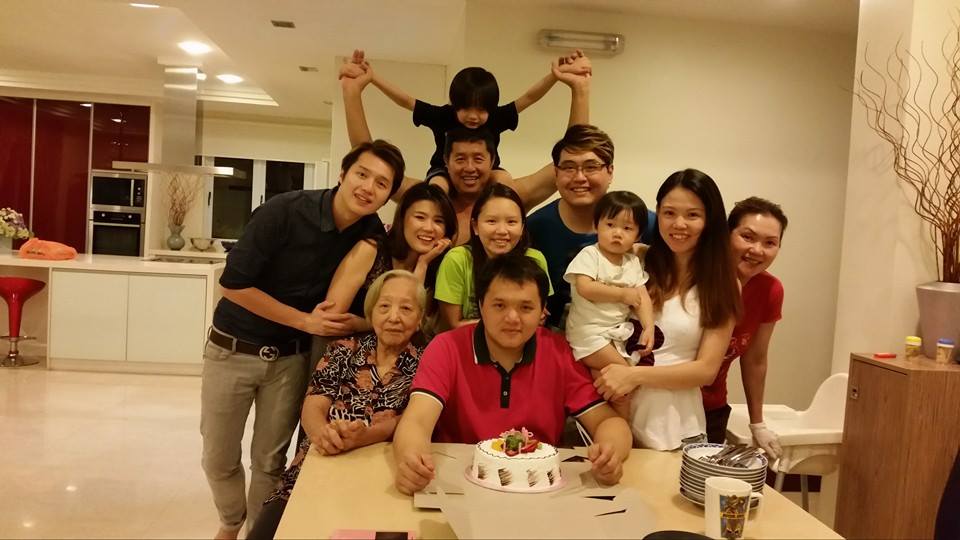 Happy birthday to my girlfriend's big brother!
…and hope you have enjoyed your weekend too!
Talking about family gathering daily if not weekly.
Many of my friends can't make it a point to gather.
The main reason that they gave me is BUSY.
In my mind… "BUSY about what?!"
Everyone need to eat right?
At least we can spend time together during dinner.
In recent times, people are working too hard and too stress.
They don't even want to meet their friends or family.
After finish working, they will just go grab a quick bite and get back home and sleep.
People are too busy working over time in a job to earn more just to pay bills.
They have no choice as the world's economy is going through high inflation rate right now as the countries are printing more currency just to pay their country debt.
If you are reading the financial news, you will know why.
The funny thing about the world is that their income did not grow as high to counter the inflation rate of their country.
Here's the things to think about over the weekend. =D
Some smart ones will tends to google the internet and find solutions to make more money.
And they stumbled upon, how to make money online.
When people talk about making money online, it can sometimes sound very complicated.
But what it all boils down to is…
Money is just a way to achieve that freedom…
… the freedom to decide how to spend your day, when to get up in the morning, and do what you want to do – when you want to do it.
Whether that's spending time with your kids, traveling, playing golf, or relaxing by the pool… it's up to YOU.
That's the type of freedom I enjoy, and that's the freedom I want you to have.
So Matt Lloyd has developed a system to get you closer to that freedom… in just 21 days.
It's called My Top Tier Business
Here's how it works…
You join My Top Tier Business (for a $49 application fee – which is refundable if you are not accepted).
You go through one step a day
(each step takes about 30 minutes).
You get your own personal coach to help you through the steps.
After you go through the steps, you start putting leads into the sales funnels.
Don't worry… we'll show you how to easily get qualified traffic (Matt will even get traffic for you, if you want, for a small fee per lead).
Your leads turn into sales that you get commissions on.
Our phone sales team sells them into higher ticket programs FOR YOU… and you make $1,000, $3,000, or $5,000 each time.
This last part is the key…
Our professional phone sales team – many of whom are 6-figure earners – will get on the phone and close high ticket sales for you.
They get a percentage of the sale, and you get a FAT commission.
This is the secret behind My Top Tier Business system, and it's something NO ONE else is doing in our industry.
You see, by far the most effective way to sell high-ticket program is 1-on-1 over the phone.
The problem is most people never figure out how to do it themselves (it's a very unique skill).
With My Top Tier, the number #1 thing needed to make Top Tier sales (and BIG commissions) is Done For You.
Our phone team is there to pick up the phone and make sales for you.
So far, this system has generated over $4 million in revenue – half of which ($2 million) has been paid out in commissions to people like you… our partners.

"Results are not typical. Please see Income Disclaimer here"
In fact, Matt Lloyd is so confident this will work for you, that he will pay you $500 CASH out of his own pocket, if you don't make at least $1,000 after going through the 21 steps in the program.