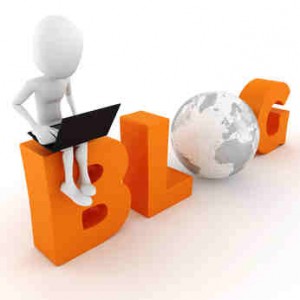 Wanting to become a blogger is one thing. Aiming to become a better one is another.
But it doesn't mean that the latter is unheard of.
It's doable, in fact.
So how do you become a better blogger? Here are some tips you may find useful.
Focus on your content
Want to be a better blogger? Then focus on your content. Instead of writing content just for the sake of publishing, work on writing useful and valuable content.
Don't settle for content with sub-par quality. Always aim for a high-quality one.
Write content that your readers want to see in your blog. Of course the content has to be relevant to your niche.
Make sure that your content will position you as the go-to person when it comes to getting tips and knowledge related to your industry.
Speak with authority
It's not enough that you write high-quality, engaging content. You need to learn how to speak with confidence and authority too.
Be honest, who wants to listen to someone who doesn't sound believable and lacks confidence. No one, obviously.
So what you need to do is come across as an expert on what you're talking about and show your audience that you can provide the help they need.
Don't forget SEO
Other than the content, there's SEO too. How are you suppose to generate traffic and audience if you don't do SEO?
SEO doesn't have to be complicated. Using basic SEO on your blog will do. In fact, if you're using WordPress, there are ready plug-ins you can use that will do all the work for you.
Make use of online marketing
Of course, SEO isn't the only way to become a better blogger. You need to work on other marketing methods like social media marketing, forum marketing, e-mail marketing and others.
Remember that marketing is important especially if you want to get readers and become a better blogger.
Take advantage of various online marketing techniques so you'll be able to widen your reach and get the results you want.
Build relationships
Being a better blogger means reaching out to others. Not just to your audience but to other bloggers as well.
Make yourself known to the blogging community by visiting their blogs, offering guest posting or simply commenting on their posts.
Doing so will certainly go a long way.
Want to learn more tips on blogging and personal development for online marketing?
What are you waiting for? Then click here now!