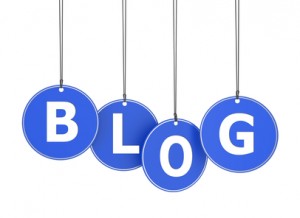 When you've been blogging for years, it's easy to get stuck in a rut.
You can be a lot less passionate than when you started.
Of course this slouch can affect your blog in a bad way.
You may find yourself becoming less and less enthusiastic when publishing new posts and connecting with your audience.
What then? You can't just go on without doing something about it. To help you with that problem, here are some tips for you to follow.
Ask Help from Your Followers
If you're struggling for time, why not ask your readers to step up and help you out?
I'm sure you have readers who are more than willing to guest post for you. They'll be happy to provide content while you're focusing on bringing your passion back.
Doing so will keep your blog ticking over.
And you won't have to worry what will become of it when you're putting yourself together.
Change Format
If you can't bring yourself to write posts, try video blogging (vlogging) to rekindle your enthusiasm and regain your interest in your site once more – as they say, a change is as good as a rest.
If not video blogging, you can always opt for infographics and other forms of content.
Whatever will help get back at ease in blogging.
Hire a Writer
If you are just too busy right now to update your site yourself, it could be time to consider outsourcing to a reliable writer.
Of course, this should be someone who can copy your style and tone of writing. And someone who can be as consistent as you when it comes to blogging.
You can commission them to publishing a couple posts a week so your blog will be taken care of while you're away from your computer.
Brainstorm For Ideas
Sometimes, tailing off on your blog may simply be an issue of running out of ideas.
If this is the case, you can ask help from your audience and get their feedback or suggestions of what you could write about and publish on your blog.
Ask them what type of topic they are more interested in seeing on your blog and then work from there.
Once you have your list, you're all set to establish a new schedule of posts for the coming months.
Of course there are so many other ways to ignite your passion for blogging. You just need to find it in yourself to be passionate again.
Now that you know how to ignite your passion for blogging, it's time your learn more useful personal development tips.
Want to know what they are?