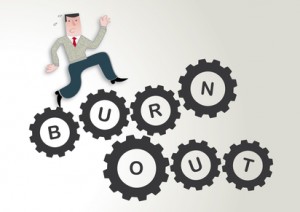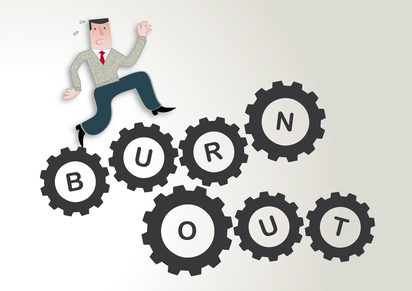 Keep in mind a vision
One way to prevent getting burnout is to paint a vision to work towards. What you need is a vision that will inspire you to move forward.
Ask yourself: why are you doing what you're doing? what are you doing it for?
It's important to have an end vision in mind. One that's as clear as possible. It should be something that will make you take action.
Remember your goals
Why are you planning to achieve? You may not know it, but you may be losing sight of why you do what you do.
When you feel burnout setting in, it's wise to remember the goals you've set every day before you start on your tasks. Recall the reason behind your actions.
Doing so may provide the extra boost you need to keep going.
Check out the trends
What is currently happening within your industry? Another good way to prevent burnout is to find some competition.
Because, let's face it. There's nothing quite like healthy competition to spur us forward.
So what you need to do is check out the latest trends within your niche and check what other bloggers and internet marketers are up to. I'm not suggesting that you copy them. Just get ideas and turn them into something original.
Go exercise
Since you are not making headway at work, might as well spend the time shaping yourself up. Maybe you have no idea, but when you work too much, you're already neglecting your health and fitness.
Go jog, swim, cycle, whichever exercise you prefer. As you improve your physical health, your mental health will improve, too.
That will give you the energy to move forward and increase your productivity.
Go on vacation
Maybe one of the reasons why you're burnout is because you haven't been in a vacation in a while. Well, this is the chance to go on a relaxing trip.
It doesn't have to be expensive. It just have to be the kind of vacation that will help you de-stress and at the same time, rejuvenate you to continue working.
Of course, when you're on a vacation, you'll have to unplug from work-related tasks. Otherwise, it won't be a vacation at all.
Of course, recovering from burnout doesn't happen in a blink of an eye. So don't stress and force yourself to "get over" it. Just take the time you need and you'll be fine.
Want to learn more personal development tips? Then click here now!