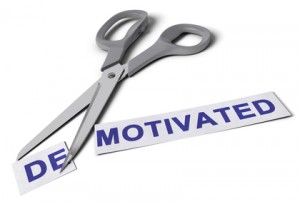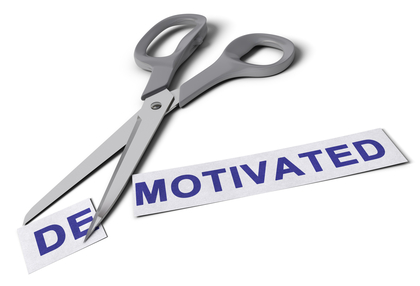 There are blog posts to be written, tweets to be scheduled, and e-mail alerts to send out.
And yet you can't seem to bring yourself to do them.
Suddenly you find yourself unable to follow through the tasks that need to be done.
Now why is that?
Here are some reasons why you're unmotivated.
You set unrealistic goals
Nothing demotivate someone more than setting unrealistic goals. Having achievable and realistic goals is enough to provide the motivation you need.
Otherwise, you're just setting up for failure.
Remember that complex goals can easily damper your determination to succeed. Thus, demotivation will set in.
You're not willing to work harder
Just how much work you put out to achieve your goals? You may not know this, but you need to make some effort to get the desired results.
You can't just expect those goals to achieve themselves, do you? You need to persist and persevere first before you get what you want to achieve.
You play the blame game
Just because you're encountering road blocks doesn't mean you can put the blame on others.
It's easy to play the blame game. But you shouldn't.
You need to be responsible enough to be accountable of your actions and recognize your fault. This will help you realize what went wrong, what needs to be done and how to avoid the same mistakes again.
You procrastinate most of the time
Wasting a lot of time results to not having any work done. And that's a real deal-breaker when it comes to motivation.
Since you're not getting any results, it's easy to feel dejected and unmotivated.
What you need to do is stop wasting time and actually start working on achieving your goals. Every step you take closer to your goals will provide the motivation you need.
You don't take advantage of opportunities
Why some opportunities don't "knock" just once, most of them do. They come and go.
That's why you need to grab on to them and take advantage of what has been given to you.
Remember that every good opportunity that comes your way is enough in itself to motivate you. What's better is that they can help you get the results you desire to achieve.
Now that you know the reasons why you may be feeling unmotivated, it's time to stop doing them. Instead, focus on working toward your goals.
Otherwise, you won't see yourself going anywhere.
These are just some personal development tips. Want to learn more?