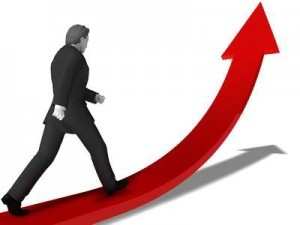 You know you want to be successful. Because, really, who doesn't?
But maybe you feel like success is being elusive. Why is that?
Then perhaps you're doing it wrong. So if you want to be successful, make sure to stop doing these things at all cost.
Stop Ignoring Your Goals
Stop believing things will just work out for you because you're a good person. Good things only happen to people who make an effort.
A part of making an effort is setting goals for oneself.
As evidenced in the previous point, it's not enough to just focus on the day at hand.
It's important to manage time and set short-term and long-term goals in order to be able to track progress and have something to strive for.
Stop Saying Yes When You Want to Say No
It's always important to know your limits, and people will always try to test them. Human beings are social animals.
We want to interact with others and feel like we are a part of something or like we are special to someone else.
People also, for the most part, like to please others. Sometimes, however, it's easy to be taken advantage of. Whether it's helping a friend or fellow blogger with something when you can't really afford to, or loaning a friend money you can't really afford to give.
Stop Expecting Perfection
Often, we get frustrated when things don't work out the way we want them to, or as quickly as we'd like them to.
We stress over small details, or beat ourselves up for getting one thing wrong, or forgetting to dot one I or cross one T. People are fallible.
Mistakes and drawbacks are a fact of life. Nothing is nor will it ever be perfect, and that's okay.
Stressing out over minute details or things that would have been impossible to get to is unproductive and unhealthy. Start saying that you will do your personal best, because at the end of the day, you're not in competition with anyone but yourself.
Stop Negative Self-Dialogue
We all can probably play back in our minds every negative or embarrassing thing we've ever done to ourselves, been subjected to, or done to someone else.
Whether it's tripping over one's shoelaces in the fourth grade, or being fired from a job, wronging someone else, or overhearing someone speaking negatively about us, those thoughts are forever solidified in our minds.
Replaying those thoughts, however, and constantly punishing oneself for past mistakes, is counterproductive at certain points.
At some point, it's more important to learn from situations and move on, instead of psychologically beating yourself up.
Want to learn more online marketing tips? Then click here now!