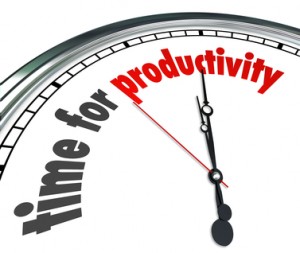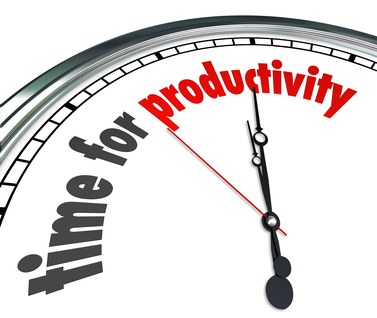 Gone are the days when marketing was limited to face-to-face interactions and was rather quite a tedious task.
With the advent of new technology, people are finding more and more ways to make everything a little more convenient for them.
Marketers like you and me are among the first to jump on the innovative bandwagon and have almost immediately created ways to make marketing easier.
And what better way is there to give marketing a boost than with the internet?
Internet marketing is a great way for marketers to get started. It's relatively easy compared to other methods and is also quite inexpensive, not to mention really effective. The only problem is just about everyone's out on the internet doing their marketing, bringing the issue of competition.
However, with some extra productivity you'll certainly be able to overtake your competitors.
Just how will you know if you're being as productive as you should be?
Here are some tell-tale signs telling you you're NOT as productive as you should be.
You're not meeting deadlines.
All internet marketers must always set goals and with these goals, deadlines. Deadlines might seem unimportant, but they serve as definitive end marks that must be met.
If you've been missing out on your deadlines then you're probably getting a little off-track.
This means you're probably preoccupied doing things you should be doing some other time.
Your schedule's getting a little jumbled.
A tell-tale sign of poor productivity are messed-up schedules. Like deadlines, it's quite easy to get lost within the tangle of your schedule.
If you're left working on something you should have been doing days ago, then your productivity is evidently at a low.
Your social media activity is at peak.
One time-hogging task that greatly affects internet marketers is the social media and social networking sites.
Facebook, Twitter, Instagram, and the like seem like great diversions for internet marketers who are too burnt out with their tasks.
Problem is, some get a little too carried away and spend the time they should have spent on more important tasks on social media instead.
If you've been posting too much, it goes to show that you're not being as productive as you should be.
Traffic generation isn't going a little too nicely.
Generating traffic to your site requires some elbow grease, and such aspects of your internet marketing campaign are sure to suffer if you aren't productive enough.
You should then look out for this if you want to keep your productivity at check.
As an internet marketer, you should always make sure that you are being as productive as you should be. Be on the lookout for these four signs and your productivity is well-guarded.
Want to learn more productivity tips? Then click here now!