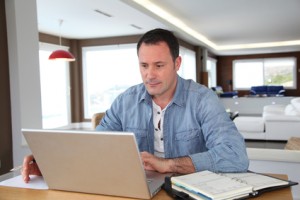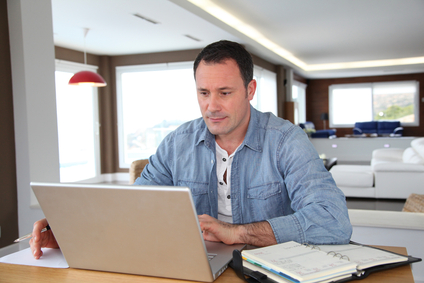 If you're a full-time internet marketer, chances are, you are working from home.
Which means you are your own boss and report to no one but yourself.
This also means that there's no one else to monitor your progress and check if you're getting things done.
Not having someone to set a strict schedule for you to follow can affect you're productivity. Especially if you just quit a 9 to 5 job and instantly transitioned to having a work from home lifestyle.
Now adapting to a new work schedule can be hard at first. So to help you with that predicament, here are some tips for you to stay productive and focused when you're working from home.
Choose a work space
While it's convenient to carry your laptop in every part of the house and work wherever the mood hits you, you'll feel more productive when you designate a space and stick to it.
Your work space will provide enough motivation for you to keep on working since it gives a work vibe that you've been used to.
What's more, having a designated space will allow your files and work tools to have their own space without you worrying of misplacing them.
Stick to a schedule
Having complete control over your work schedule is great.
That is if you are capable of controlling your schedule. If you are able to focus on work  and avoid distractions as much as possible.
That's where sticking to a strict work schedule enters. What you need to do is identify the hours where you always feel productive and set it as your working times.
Of course, you need to stick to the schedule for it to work. Otherwise, it will be useless.
Take breaks
Working yourself to the brink of exhaustion is not healthy and will likely lead to burnout.
You need to take a break every couple of hours, so your brain will be able to take some rest and be re-charged, in turn boosting your productivity even more.
Trust me, a fifteen to thirty minute break will make a huge difference. So don't forget to take a break.
Take your work somewhere else
Who says you have to work from your home all the time? You can practically take your wherever with you, so why not take it public?
You can go to a coffee shop and take your laptop with you. Sometimes, a change of environment is exactly what you need to get that creative juices flowing.
Who know what blogging ideas will come your way if you do?
These are just some of the productivity tips you can use. Want to learn more?