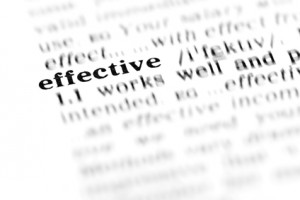 When you started your career in blogging, your goal is to find success.
After all, it's every newbie blogger's dream to reach the peak.
But before you find success, it's important that you learn how to become an effective blogger first. So how do you do that? Here's how:
Be original
In a sea of bloggers, it's hard to stand out from the crowd. If you don't want to, it's okay.
Like I said, it's hard.
But it doesn't mean that you'll have to copy other bloggers. What you need to do is harness originality so you won't be accused of copying other bloggers.
Be open to learning
There is a lot to learn when it comes to blogging. So what you don't need to do is acknowledge what you don't know and be prepared to learn it.
Whether you're just researching or asking an expert for help, what's important is you're willing to learn.
Because otherwise, how are you suppose to share effective content?
Practice professionalism
How professional are you exactly?
Remember that your blog is intended to be professional. So it's important that you act the same.
Otherwise your audience won't take you seriously. Or your traffic will dwindle.
Stay focused
Don't jump all over the place. You have a niche; stick to it.
In blogging, it's not smart to be the "jack of all trades." Become a "master" of one instead.
Keep that in mind.
Join a community of bloggers
In blogging, it's wise to join a community of bloggers.
These bloggers will not only give you useful tips to become a better and a more effective blogger, it can also help promote your site, especially if you already forged a friendship with them.
So instead of alienating these bloggers and considering them as competition, treat them as friends instead and try to build relationship with them.
Doing so will benefit you and your blog greatly.
Don't forget to promote
Market, market, market – as they say.
Obviously, this only applies if you are trying to build a following, but having social media accounts, sharng your information with others, talking up your blog, all of those are crucial steps in the growth of your blog and your brand.
These are just some of the ways for you to become an effective blogger. So make sure to use them as guidelines and you'll be on your way to becoming one.
Want to learn more productivity tips for internet marketing?
No worries. Just click here now!