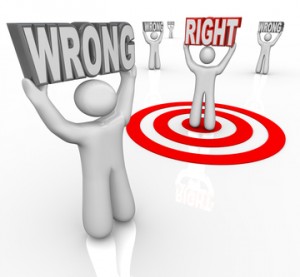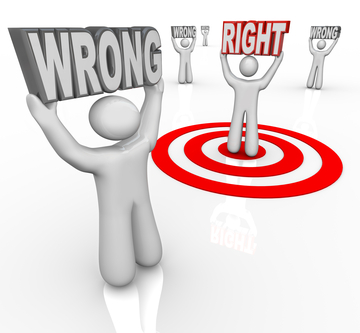 Just because you have a blog and call yourself a blogger doesn't mean you're doing blogging right.
Especially if you're just a newbie – you are bound to make mistakes.
So how do you know if you're blogging it wrong?
Here are some examples you can watch out for.
Blogging For Money
There's nothing wrong to want to earn money blogging. In fact, most bloggers monetize their blogs to make money from it.
But it's one thing to want to make money from blogging, and another to blog for it entirely.
If money is your first and most important goal for blogging, then you're definitely doing it wrong. This is because you'll be focused on making money that you'll fail to take your readers into consideration.
Instead of thinking what type of content your audience want to see in your blog, you're more focused on what type of content will make you the most money – no matter how irrelevant it is.
Plagiarizing Other Blogs
While there's nothing wrong about rewriting an already existing content into an original one, it's not right to blatantly copy other bloggers' work and pass it off as one of yours.
Not only are you putting your credibility on the line, you're also stealing someone else's work.
Keep it up and you'll end up losing your readers and finding it hard to generate more traffic. Worse case scenario – Google will remove your blog from the search engine results pages.
Poor Blog Design
You may not think that it's not a big deal but a blog's design really matters. While a good design is pleasing to the eye, a bad one can prove to be an eye-sore.
Now if your blog design is poorly done, your readers are more likely to close that tab and find other blogs which graphics won't hurt their eyes.
Being Inconsistent
It takes consistency to be successful in blogging. You can't expect to get results when you only blog whenever you like.
That's a big no-no in blogging.
You need to keep a posting schedule that you can follow so you won't be tempted to put off publishing a new post.
Now that you know which mistakes to avoid and how you're doing blogging wrong, you better stay on the right path.
Otherwise your blogging efforts will be put to waste and you won't be getting the results you wanted.
But before that, let me teach you more blogging and productivity tips.
So what are you waiting for? Click this link now!