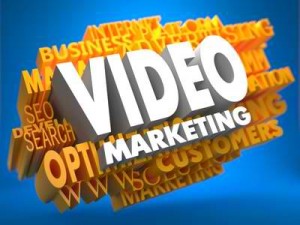 The internet sure is a goldmine for marketers. Internet marketing has made it relatively easier to reach people.
Internet marketers are so plentiful that competition has become quite a little too stiff.
What is more, even without the competition, not everyone finds success marketing online.
Traffic generation is probably the greatest factor which affects an internet marketer's success in his or her endeavors. A good marketing plan and an excellent sales pitch won't bring you anywhere without people actually visiting your site.
And while article marketing is the easiest and among the most effective ways to market online, there are some avenues you may need to look into if you wish to generate more traffic and appeal to a larger number of prospective leads.
Video marketing is one of the best ways to generate an online visibility and, consequently, generate a heavier traffic to your site. Worried if you're up to the challenge of marketing through video blogs?
You don't need to be a professional filmmaker or photographer to make quality video posts.
Here are some simple tips you should really consider if you're going to give video marketing a try.
See what's trending.
Looking at what's hot and new in the internet and, in particular, social media, won't hurt you a bit. In fact, it will give you a good idea of what people would like to watch.
If you create video posts relevant to these trends, then you can expect people to actually watch your videos.
Look to impress.
With article marketing, leads only see how good you are at writing content. With video marketing, however, they will be able to see you as well.
You don't have to look like a supermodel for your videos.
All you have to do is look like someone people would trust. Look as professional as you could. A little confidence won't hurt too!
Practice your gift of gab.
A stuttering internet marketer won't send the right message leads are looking for. Practice speaking and rehearse what you will be saying in the video.
Memorize if you must, but do not be so stiff that viewers will certainly notice how scripted the video is.
Be as spontaneous as you can be, without the usual oral communication flaws you exhibit.
Shoot away!
Once you've prepped the content of your video, to how you'll look and speak, then you're more than ready to capture the video.
Use the best camera available. It doesn't have to be like those high-end ones.
As long as it can record good-quality videos, then you're in good hands.
Be generous in tags and platforms.
Tag your video with the keywords search engine users will most certainly search for.
The more tags there are, the greater chances of getting high up on the search results pages.
And don't forget to post your video on as many platforms as you can. YouTube, Facebook, and other platforms will surely help boost your video's presence and generate traffic for your site.
Now that you're well-informed about video marketing, then there shouldn't be anything stopping you from posting video content for traffic generation.
Want to learn more traffic generation techniques? Click here now!