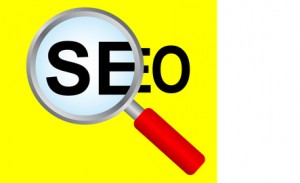 If you think generating traffic to your blog only borders on the expensive side, you couldn't be more further from the truth.
There are numerous ways to drive traffic.
Which means there tend to be inexpensive methods too.
Want to know what they are? Then here are some of the easy and inexpensive ways to get the traffic you need.
Provide other sites with free content
Now you can get free traffic by having your blog mentioned by other sites? How, you ask?
By offering them valuable free content, of course. It's like guest posting, only better.
You can provide free content by publishing articles, blog posts, tutorials, and more. Not only are you generating traffic and increasing your blog's exposure, you're also ding them a favor.
Just try to get your content published on popular websites or in newsletters that have huge mailing lists.
And look for the sites that are the "hot spots" in your niche market-that's where you want your articles to be published.
Of course, this method will only work if you include your contact information and a link to your site at the end of every article.
Practice SEO
There are many ways to optimize your site to get a spot in the first pages of search engines like Google or Yahoo.
You can submit your site to the free search engines and online directories.You can also optimize your web site so that it's easily indexed by search engine spiders.
What's more, pay close attention to your keyword inclusion and placement. Then create content-rich "information pages" to direct traffic to your site.
Make use of e-mail marketing
E-mail marketing is another yet effective and inexpensive way to get traffic.
If you have a list of customer or subscriber e-mail addresses, then you're ready to get started.
You can easily encourage your new visitors to check out your blog or site often by sending them newsletters and e-mail promotions.
If you sell products, you can offer coupons or discounts that can only be get by subscribers so your visitors will be encouraged to subscribe to your blog. Or you can offer free e-book or report in one of your newsletter.
You'll be able to manage your mailing list and automate your e-mail newsletters and promotions by using inexpensive autoresponders software.
Of course, these are just some expensive ways to get traffic. I'm sure you'll be able to learn more as you go along.
But for now, click this link to get more traffic generation tips!