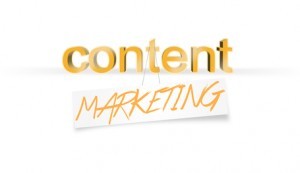 Content marketing is a tricky online marketing method.
It's not something you can force down people's throat.
Which means over-promotion and hard-sell tactics should be avoided.
If you want to find success in content marketing, you need to do it right. You shouldn't focus solely on the end result. The method you used should be able to appeal to your target audience.
What's more, you need to be able to inform and engage them through it. You should be able to impart knowledge to them, and they should be learning something from you.
Needless to say, if done right, content marketing can help you become an authority that attracts people to you.
Use Content Marketing to Teach
If you are employing content marketing to promote your blog, which you really are, your purpose should be to share vital information to your audience.
Something that they'll find informative and at the same time, relevant to your niche.
To do this, you need to come off as the "go-to" guy for information on everything related to your blog.
Assume that they have little to no knowledge to whatever it is you want to teach them. But make sure that you're not coming off as patronizing.
Practice Showing, Not Telling
It's important to demonstrate as well as educate. People believe what they see more than what they read. It's not enough to simply tell them what your product does.
A good way to do this is to create videos that show your products in use. You can also produce videos that show the many different uses of your product, especially those that may not be obvious.
Two Sides to Every Story
In the past, marketers have downplayed or outright lied about the weaknesses of their products. But as a marketer, you want your customer to make the right decision.
If they buy something from you that doesn't suit their needs, there's a good chance they'll return it, and they won't do business with you again.
They're definitely not going to go and tell their friends about you. The sale becomes a wasted opportunity, or even a black mark against your name.
Present the advantages, as well as disadvantages, of your product. This gives prospects a balanced picture and helps them make the right decision.
It also engenders trust. If you're willing to be honest with people about your products, it makes your customers more likely to do business with you.
Want to learn more internet marketing tips? Just click this link now!