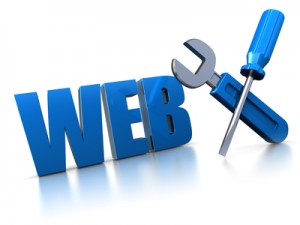 When it comes to internet marketing and gaining more website traffic, you'll need effective marketing tools.
These tools are what you need to boost not only your traffic but also your ranking in search engines.
So what am I talking about here?
1. WordPress
It's no secret that CMS is an important tool in creating a site. That's where WordPress comes in.
The most popular CMS, WordPress is highly favored by search engines.
Which makes it an automatic must-have internet marketing tool. But what makes WP really effective is its customizable features and wide array of plugins and amazing themes that you can use to optimize your website.
What's more, WP is known to be a user-friendly platform.
2. Google Docs
Google is not just a search engine. It also provides excellent online marketing tools. And one of them is Google Docs.
This tool is efficient for managing files easily and you can access it wherever you go.
This comes handy especially if you have a team of writers, copywriters, virtual assistants, etc. working under you.
3. Google Analytics
Another Google tool is Google Analytics. This tool helps you analyze the audience of your website by giving key insights into how users are interacting with your website.
In addition, it helps you track and measure your conversion rates which in turn allows you to optimize your site for better performance.
Of course, there's also a feature where you can see the terms that led visitors to your site.
4. HootSuite
Having multiple social media accounts is hard to manage. That's why you need HootSuite.
From Facebook, to Twitter, to LinkedIn – you no longer have to log onto your individual accounts to update them. Not only can you post status updates, you can also interact with your followers using this tool.
What's more, you can use HootSuite to track the activity on your social media sites.
5. Wunderlist
As a busy internet marketer, it's important for you to have a handy to-do list app. While you can always carry a notebook with you or use the notepad on your phone, it's more convenient to have an app that makes writing to-do list such a breeze.
That's what makes Wunderlist an effective tool for you. Be able to create a to-do list and share it seamlessly with others.
Of course, there are more online marketing tools out there that you can use. In fact, the more tools you use, the more you'll have a better internet marketing experience.
So make sure to grab them for your website.
Want to learn more internet marketing tips? Look no further.