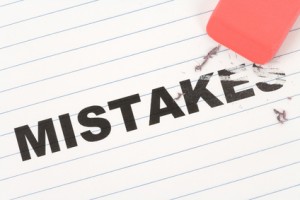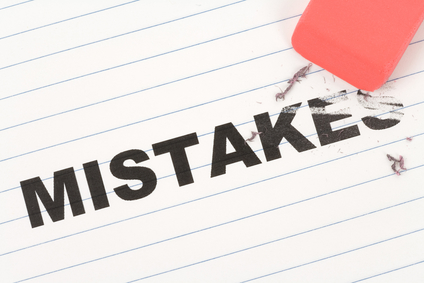 Generating traffic is a part of blogging and internet marketing.
In fact, without traffic generation, it will be hard for you to succeed in the World Wide Web.
Now there are so many ways to generate traffic. And you can employ them to drive the traffic you need.
As such, you're prone to make mistakes. Want to know how to avoid them?
Well, here are the traffic generation mistakes you need to steer clear from.
Keyword Stuffing
If you are cramming your content with tons of keywords, search engines may also categorize you as a spammer. Choose just a few top keywords to use in your content and vary the phrasing to sound natural.
Over-promoting
If you believe that there's no such thing as over-promoting, you're wrong. In fact in any form of marketing, there must be a balance between promoting and informing your customers.
You need to take a step back if you find yourself pushing your products and services to your customers 24/7.
Instead, take time to interact with your audience more or focus on writing more high quality content.
Spamming
Spamming is a big NO-NO. Simply put, nobody likes it.
Don't ever try to spam your subscribers' inboxes or social media feeds. If you do that, they will only end up unfollowing you or unsubscribing to your newsletters.
Even worse, they might report you and hurt your standing with your email service provider or social media platform.
Try to post on a regular basis and always present quality content.
Duplicate content
If you want to build traffic, then you should steer clear from duplicate content.
Publishing duplicate content on your blog is not worth the risk of alienating search engines and eventually, your subscribers.
If you want to re-purpose an existing content, then take the time to rewrite it.
Only using one method
Even though you may see great results with SEO, only using one traffic generation method will leave you stagnant.
Being too reliant on one method can also be dangerous if that method suddenly becomes obsolete.
Mix it up and try to use at least 3 traffic generation strategies.
Not tracking your results
Putting in a lot of effort but not seeing any profits? That's because you need to track the results of your traffic generation efforts through analytics.
Use this data to see where you're successful and where you're not, and then change your tactics accordingly.
Want to learn more traffic generation tips for your blog? Then click this link now!