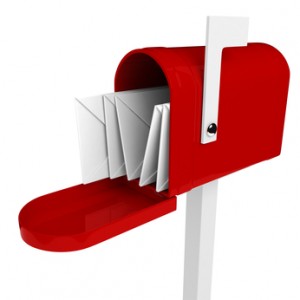 E-mail marketing is not as hard as you think.
But it's not as easy either.
It can be tricky when it's not done correctly.
Which means you need to come up with effective strategies to improve your e-mail marketing campaign, let alone get it right.
That said, here are some effective ways for you to follow. So pay attention.
Get a trusted e-mail service provider
If you think an e-mail service provider is not an important factor to your e-mail marketing, you're wrong. Getting a trusted service provider will ensure deliverability to your subscribers' inbox and not on their spam folder.
And while there are many e-mail service providers out there, only a few offer great service for internet marketers. These few include Aweber and Getresponse.
But whatever you choose, make sure that you've chosen right.
Keep a quality list
What's the use of a long list of subscribers if only a few of them are considered quality? You might as well have no subscribers.
It's important to remember that when it comes to  list building you need to generate only qualified subscribers. Subscribers that are already invested and/or interested in what you have to offer.
Otherwise, you're not really targeting the right audience. So what you need to do is find only qualified subscribers and you're off to a great start.
Use the word 'FREE' sparingly
The thing about subscribers, they don't trust the word 'free.' They will think that your e-mail newsletter is nothing but spam.
And it won't help your e-mail marketing campaign any. If anything, it will only do you more harm than good.
Both your existing subscribers and potential ones will see your e-mail alerts as suspicious and will probably end up unsubscribing and not subscribing at all respectively.
Don't hype your e-mails
Nobody wants to receive an overhyped e-mail alert. Your subscribers will only expect honest and straightforward alerts from you.
And just as using the word 'free' error, you are likely to lose subscribers when you commit this error.
So make sure that you're only blasting your audience with quality e-mail alerts.
Of course, there are many other ways to improve your e-mail marketing campaign. While you don't have to follow all of them, make sure that you're doing some of them.
But I'm sure you want to learn more valuable traffic generation tips. So what are you waiting for?