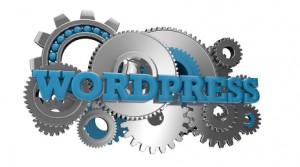 If you're using WordPress for your blog, then you need plugins to optimize it all the better for search engines.
Installing these plugins will help you generate the traffic your blog needs.
So to help you get started, here are some plugins recommended to add to your blog:
Jetpack
Jetpack is the plugin you need, especially if you're looking for a plugin that allows you to enable awesome features. From Gravatar, to Custom CSS, to Social Media Sharing, to WordPress.com Stats and more – you'll be able to enjoy the benefits of these plugins by just installing the Jetpack.
Now installing Jetpack is as easy as going to the admin dashboard and going to the plugin section. After installing, follow the instructions on how to activate the Jetpack on your blog.
Akismet
Tired of spam comments that always seem to appear on your blog? Then Akismet will help you deal with them.
With the help of this plugin, it will be easier for you to manage comments on your blog posts. Akismet works by catching spam comments and checking them against the Akismet web service, allowing you to review the spam the plugin managed to catch on your admin panel's "Comments" section.
More than that, you'll also be able to take advantage of Akismet's other features like revealing hidden or misleading links and comment status history.
WordPress SEO by Yoast
One of the most popular SEO plugin for WordPress blogs, WordPress SEO is a must-have for search engine optimization and traffic generation. This is especially true if you want to optimize your blog for higher SERP ranking.
What makes it an essential plugin is that it's user-friendly and makes WordPress blog optimization very convenient.
The plugin boasts of having XML sitemaps, social sharing options, snippet preview, and RSS optimization among others as its features.
Digg Digg by Buffer
Digg Digg by Buffer is an all in one social sharing plugin with share buttons so you can share your blog posts on various social media sites. These sites include Facebook, Twitter, Google+, Digg, Pinterest, and more.
You can either customize it as a floating bar or put sharing buttons at the top or bottom of the post.
To install this plugin, download the zip file from the developer and install it into the plugin section. And there you have it – a handy social media sharing tool on your WordPress blog.
Of course, these are just some of the many WordPress plugins you can download and install into your blog. Don't be afraid to look for more and tweak your blog design to satisfaction.
Want to learn more traffic generation tips for your blog? Then click this link now!