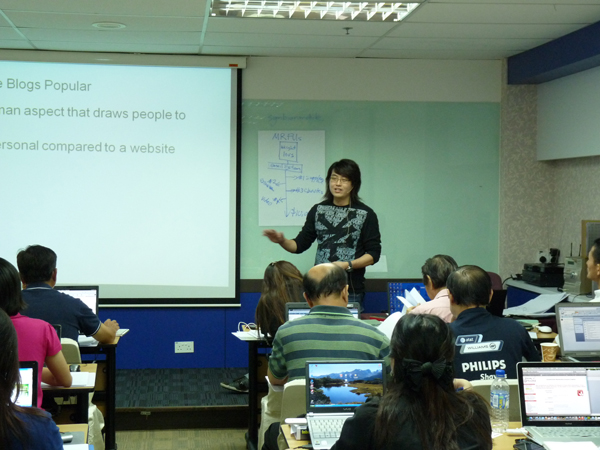 My name is Edmund Toh from the hot sunny Singapore.
I graduated from Diploma in Multimedia Technology when I was 21 years old. Till now although I have not utilise this certificate to look for a job but it has rather give a fundamental knowledge on how to create and design media stuffs.
I found out that all these skills and knowledge can be learned within weeks or I can even outsource this skill to someone to do it and it took me 3 YEARS to learn!
Ouch! It really hurts to know that as I have wasted 3 YEARS on this education.
But I am still grateful that I had gone through this education path.
Because of this path I took, I came to realise that there are a lot of better opportunities out there which I have to discover and explore myself while pursuing ultimate success!
I believe in "Everything happens for a reason, and the reason will be in the good benefit of our future doings"
Being an Entrepreneur is my passion. I always have this goal in mind that I MUST become a MULTI-BILLIONAIRE and owns large corporations like Bill Gates, Donald Trump and Warren Buffet.
I always have this belief, in my mind that, "If I can't, then I MUST, if I MUST, then I definitely CAN!"
This belief has always been in my mind that whoever told me that i cannot achieve this goal, I will repeat this belief in my mind till I get the negative thought out of my mind.
Why?
The Law of Attraction States "What you are thinking about most is also what you are attracting into your life at that very moment."
My conclusion is, "Thoughts will determine your destiny. So choose your thoughts correctly."
My passion in becoming an entrepreneur has lead me to start up a multi-media company when I was in my 2nd year in polytechnic. I was one of the co-founder and also a shareholder of the company with a total of 6 partners.
Because of my passion and enthusiasm in entrepreneurship, I attracted entrepreneurs to start up business with me. My friends offer me this business opportunity. At that time, I took quite a while before deciding to start up because I was worried of my young age, 17 – 18 year old.
Sad to say that my first business didn't start up well and folded within 6 months. It is a painful and memorable experience.
Nevertheless, valuable lessons were learned.
I learnt that I did not have a right mind set, no experience, not enough capital to run the company and don't have the right contacts and network to do business.
After that ,I procrastinated and blamed myself and all negative thought filled my mind.
Leaving a bad impression in my mind that business is difficult to setup and very risky.
I was introduced to Network Marketing a few weeks after my company folded.
From there on, personal development books like Rich Dad Poor Dad, NLP, Power of Subconscious mind, etc were introduced to me.
It's a whole new ball games to me.
From Network Marketing, it opens up my mindset.
Drilling the right beliefs and skill sets into my mind to work towards the B-Quadrant & I-Quadrant.
Trainings from the Network Marketing company is fantastic. It is so valuable that polytechnic and university are not taught.
Network Marketing had CHANGE MY LIFE!
From a soft spoken, boring person to become outgoing and talkative person.
Having no confident to become a person with self-confidence, become more mature in thinking, Dare to DREAM BIG and set realistic goals and lots more!
Can't possible list them down.
Many of my friends who know me in the past would witness the 360 degree CHANGE in me.
I would specially thank my best friends who introduce me to a legitimate Network Marketing company.
Although I'm in Network Marketing for 3 straight years, I still did not succeed.
But I did not give up…
I stumble upon Internet Marketing.
Internet Marketing is the best money maker since then.
I started internet marketing since I was in my army days. I spend my extra time I have, to build my home business part time.
Luckily I had met very good mentors along the way.
They had helped me achieve freedom right after I finish serving my 2 years army in Singapore.
Since then, I had never work in the corporate world before and always working from home.
I established EdmundRichToh.com with a focus on building a powerful brand in your own internet marketing business and simplifying the methods how to make a full time income from the internet.
In this blog, I will be sharing with you on how to use powerful marketing methods to grow your home business. I will also be showing you on how to attract laser targeted leads to your website.
Instead of looking for your customers for your home business, why not have red hot laser targeted prospects looking for you with their credit cards on hands ready to join you in your home business?
I hope this blog will help you in your business!
That's all about me for now…
POWER to YOU!
Talk soon,
Edmund 'Rich' Toh