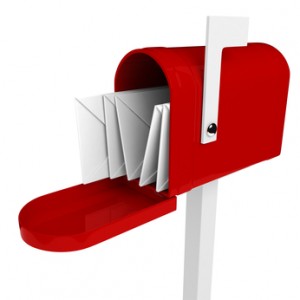 Multi-level marketing businesses share some distinct features with other types of business.
The characteristic they probably share the most with other businesses is that it relies heavily on advertising the business.
This may be for the reason that any network marketer should reach a lot of people in order to find more prospects and improve his business through retail or downline building. To serve this purpose, most MLM business owners create their own blog.
MLM blogging is indeed one of the most popular ways to market the business. Your network marketing campaign, however, does not end at just creating a blog for your business. You have to generate traffic and make the most out of your page visitors.
There are lots of ways through which you could do this and it is entirely up to you to decide which ones you'll be using.  Most bloggers would choose e-mail marketing to save the day, but often to little or no avail.
So the big question remains: does e-mail marketing still work wonders for your MLM business?
E-mail marketing has been around for quite some time and is probably one of the marketing techniques used for the longest time. E-mail marketing is relatively easy and you only need to send messages to your contacts. Marketers who use these often expand their network of contacts just to make the strategy more efficient. For bloggers these days, getting the e-mail address of visitors gives them the opportunity to personally contact them and persuade them into buying their products or even into joining their downline organization.
However, e-mail marketing seems to have lost its touch over the years.
Not that that many are willing to provide their e-mail address when prompted to do so for fear of spamming and other related activities. They'll just skip over your online form and go as they please. This makes the job of looking for personal contacts all the more difficult. What's more unfortunate is that you have no assurance whatsoever that your e-mail will be read if you get the lucky chance to grab contacts.
Almost no one opens every message they receive through e-mail. When people subscribe to newsletters, or receive Facebook notifications through e-mail, and what-not, then a lot of messages are accumulated and it becomes almost impossible to go through all of them. You're never really sure if anyone will be reading the messages you've personally sent.
They'll just be left in the hundreds upon hundreds of ignored messages no one really cares about. For this reason, your e-mail marketing efforts may just go to waste.
E-mail marketing is easy to use but if you're using it alone for your MLM traffic generation, it's no guarantee that your efforts will be truly rewarded. Take time to check out other methods that can help you boost traffic because, in a nutshell, relying on e-mail marketing alone will not help you achieve MLM success.
Want to learn more MLM tips? Just go here and see for yourself!