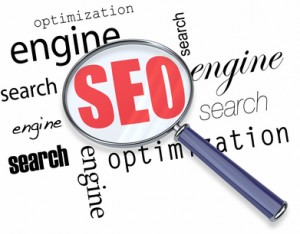 If you're reading this then chances are you've got you own MLM blog. Sure, you know of the unlimited possibilities that accompany having an MLM blog and you're more than excited to experience all the benefits waiting for you.
You should however take note that your blog can only do as much on its own.
You won't be able to get the most out of your MLM blog if you don't exert some extra effort. You can't just sit there doing nothing; remember that good things come to those who wait… and work hard.
Search engine optimization is your best bet to help get your blog to the top.
Striving hard to get your MLM blog to the top of the search engine results pages will all be worth it after you reap the fruits of your SEO campaign.
Just to get you more excited about SEO, here are some of the good things waiting for you.
1. Results are low-cost.
Search engine optimization for your MLM blog does not require you to shell out significant loads of cash. All you've got to do is produce quality content on a regular basis and you're off to a great start.
SEO is basically one of the most inexpensive ways to improve your blog since most strategies need you to spend lots and lots of money just for the results to kick in.
2. You improve brand credibility.
You've given using search engines a try, haven't you? Then you might have done the same thing most people do when they do a search. The sites on the first results page are ultimately the only ones people visit when they're looking for something.
Those on later pages are often seen as rubbish and are often only visited when the results on the first page are deemed inadequate.
So if you manage to succeed with SEO, then people get the message that your blog has quality content and they need not visit any other page.
3. You generate MORE traffic.
So we've come to the understanding that almost everyone clicks on the top sites posted after a search. This only means that more and more people will be visiting your MLM blog if you've successfully geared it for SEO.
More visits to your site exponentially improve your chances of attracting prospective leads that just might turn your MLM campaign an instant success. Keep in mind that more traffic means more opportunities to earn.
You might have been reluctant to give SEO a try but these things should be enough to make up your mind on doing SEO for your MLM blog.
Without a doubt, SEO provides a bounty of benefits and you should not be left out of it.
Learn more tips here!