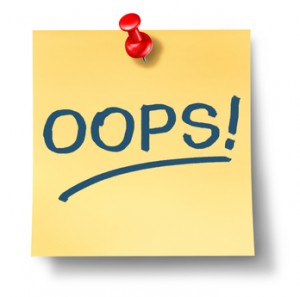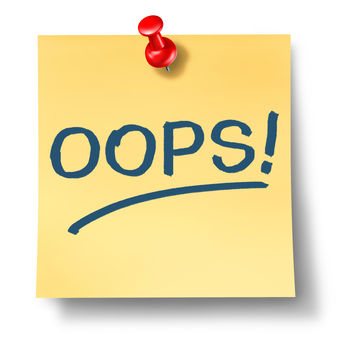 It takes time to become an effective leader, especially in internet marketing.
And with passing time comes mistakes that they have committed.
Of course, as newbies, they can't be blamed for that.
But once they've branded themselves as leaders and authority figure in the online world, they have no excuse to make the same mistakes.
And these mistakes are a big no-no for these internet marketing leaders.
Letting fear rule them
It's okay to feel fear and anxiety, especially when you're taking on big risks. In fact, it's better to have second thoughts when making a decision.
It helps avoid the wrong ones and taking unnecessary risks.
But when you let fear rule you, that's another story.
How are you going to get massive amount of traffic to your blog? Or take your blog wherever you want to if let fear eat at you?
While it's okay to feel it, don't let it conquer you.
Getting stuck in a rut
There are so many aspects of blogging and internet marketing that you can learn.
But if you keep on staying in your comfort and refusing to push yourself out of that box, you're not going to gain any knowledge.
What's more, your competitors – other bloggers in related niches – will be ahead of you. And you will be left behind.
Remember that your audience and followers will want only the freshest ideas and content from you. You're not going to get any of that if you stay in your little shell.
Worrying about making mistakes
There's no sense spending your time worrying about making mistakes. You have to trust yourself to make the right decisions and stop second-guessing all the time.
While it's hard, if not impossible, not to commit mistakes ever, make sure that you've learned from all your past mistakes so you don't have to worry about committing them again.
Now if you spend more time worrying, it won't do your internet marketing efforts any good. Just focus on improving your skills and building your online career.
Refusing help from others
Like I've mentioned before, in blogging, it will help you and your blog if you reach out to the blogging community.
Your blogging experience will be even better if you learn to reach out to your fellow bloggers like link building, guest blogging, blog hops and the like.
Doing so will help you grow your readership and subscribers.
Want to learn more personal development tips and techniques for your internet marketing efforts?