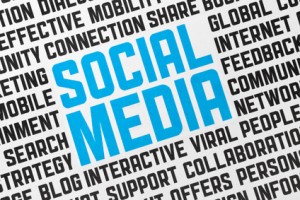 Do you feel like social media marketing is not working for you?
Maybe all you need is a boost, something to add to spice up your social media marketing campaign and get positive results.
While it's easy to come up with social media marketing strategies, it won't guarantee that they will work for you.
That said, here are some tips you can use.
Find Prospective Audience On Twitter
One place in the internet where you can find prospective audience is Twitter. And once you're there, you'll see that people or users will place you on public Twitter lists.
These lists are generally categorized by a special interest or geographic location. For example, you can find lists for "marketing experts," "bloggers" or "internet marketers."
Now what you need to do is find a relevant person to follow, and then dig into his or her lists.
And you'll likely find a goldmine of interesting people to follow who will hopefully follow you back.
Try Doing Evergreen Content
Have you ever tried coaxing new life into old content? You may not know it but evergreen content is your friend.
To make use of evergreen content, find your old posts – preferably the most popular ones – and update them if possible.
Then re-share them across your social channels to draw new attention to those articles. That way you'll be able to find new use to your old content.
Generate Buzz With Infographics
People have come to love and rely on infographics for explaining information clearly and concisely.
And it's time you join in the bandwagon. Now when you're creating an infographic, make sure that you're including your blog name and URL
That way, you're ensured that people know that the infographic is attributed to your blog.
Who knows? Maybe those who read your infographic will click through the link to check out your blog.
Now when you share your infographic on your own blog, make sure to include some explanatory text that deep links to previous relevant articles you've published.
Keep Learning
If you're like most bloggers or internet marketers, you've probably had experience of venturing into unfamiliar avenues.
Now social media requires constant learning and mastering new skills as there are many opportunities there that you can explore.
As you find new ways to engage your audience, you'll likely need to learn something new.
Do don't be afraid to try new things in order to take your social media marketing to new levels.
Want to learn more online marketing tips? Then click here now!