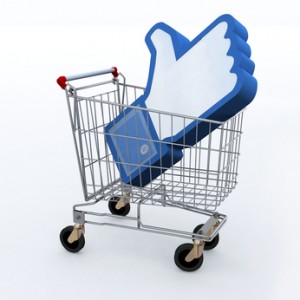 Who doesn't have a Facebook account these days?
Almost everyone on the face of the planet has signed up for this extremely popular social networking site and constantly spends time logged in.
Facebook truly has made connecting people from all over the world so much easier.
Facebook, though, isn't just for all your posts for family and friends. Internet marketers have long since found that Facebook could be used to their advantage.
In fact, the social networking site itself offers people the option to post targeted ads on it.
If you're not quite sure why you should be using Facebook as part of your internet marketing campaign, here are a couple of benefits you could get that just might change your mind.
You get a wide market reach.
It could not be stressed enough that there are millions upon millions of people who are on Facebook. You could easily find thousands of people near you or who are prospective clients.
Using Facebook in your internet marketing campaign gives you freedom from the constraints of traditional marketing strategies.
You get the wonderful benefits of the internet and social networking sites when you use Facebook as part of your internet marketing campaign.
You can choose a targeted market.
The problem with most marketing campaign is that they are too broad and general that they reach people who aren't really into your sales pitch while not reaching those who just might be prospective leads.
Facebook marketing lets you gave a targeted market with pre-defined characteristics of users who will be seeing your ads.
Facebook gathers data which help marketers reach a targeted market. Users who usually search for cats will see ads related to our feline buddies, and so on.
You can also set the gender and age bracket of your target market, tailoring it to your preferences and making sure that you get the bang for the buck.
You can market even on a tight budget.
Facebook asks you how much your budget is and how many people you want to see your ads. This lets you set a budget and not spend too much on your Facebook marketing campaign.
Only have five bucks a week to spare for Facebook marketing? No worries! Facebook will use your few bucks to reach as many people who just might be the leads you need.
Facebook marketing really is a popular way for everyone to market online.
Though some may have their doubts whether to try Facebook marketing or not, keep in mind that you can easily reach a wide and targeted market while stretching your buck and making use of it in the most useful ways possible for the improvement of your internet marketing campaign.
Want to learn more traffic generation techniques? Then click here now!