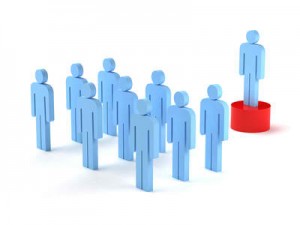 Multilevel businesses are essentially booming in today's industry.
A lot of people have decided to take part in network marketing because of its rich earning opportunities that are indeed captivating to everyone.
You can earn by selling products which grant you handsome commissions but what is more attractive to network marketing newbies is the chance to earn much larger quantities of money just by organizing a downline organization that can help you gain great compensation and rewards.
 However, having your very own downline organization can be a little too difficult. Not everyone will be inclined to be part of your business right away.
You have to exert a lot of effort before you get to have others lining up to your business. Luckily for you, you could do some simple things that will surely attract people to you and your MLM business.
Take note of the following tips so you'll get to experience the benefits of attraction in MLM.
1. Have a strong personality.
People won't like being put under the leadership of so9meone who seems to be a little incapable of fulfilling the responsibilities of a good leader. Show that you have the energy and the enthusiasm to lead the pack towards success and you'll be seeing people clamoring to join your team.
Be confident and exude the necessary positivity that will show people how capable you are of handling a downline organization and helping them succeed in the highly competitive industry.
Don't slack off and act like you don't know what you're doing; be confident and enthusiastic with what you're doing.
2. Listen.
Offering prospective leads your ears to their concerns, comments and suggestions will show that you are an open-minded person who recognizes and respects the opinions of others.
People look for someone who they'll be working in harmony. Hear them out as they speak out their minds and more and more leads will want to join your downline.
3. Learn more about the business.
A knowledgeable leader is a good plus for any business. More people will trust you to steer the ship when you have ample knowledge of the business.
You can even impress people by what you know and you'll get to convince them much easier.
4. Have a semblance of familiarity.
Don't come off as the typical leader who keeps himself away from his members. Achieve some friendly ties with prospective leads and you'll easily sway them into joining your team.
After all, friends are easier to recruit than complete strangers.
Attracting people in the MLM industry is a surefire way to expand your downline organization.
With the proper attraction techniques, you won't have to do that much just to have some members for your team because they'll  be the ones coming to you.
Want to learn more MLM leadership techniques? Click here now!