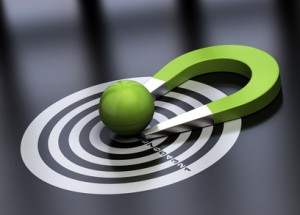 You know the difference between a successful MLM leader and a newbie who seems to experience failure after failure?
One of them uses attraction marketing down to a T.
In case you don't know, attraction marketing can bring wonders to your MLM business.
So if you're having problems getting prospects to join you, these tips can help you achieve tremendous results.
1. Create Value
If you want to achieve MLM success, you need to create value and share it to your market. Remember that people are attracted to individuals who offer them something of value.
This is the only way to get prospects to chase you and not the other way around.
And you can do it through blog posts, videos, webinars and newsletters, or just about any method that offers value.
2. Learn from the Masters
MLM leaders didn't reach success over night. This means that they have enough experience to share with you. Learn from their success stories and what not. You don't need to copy their techniques and strategies to a T, just a few methods that you know will help your MLM business grow.
Don't be afraid to try their techniques. Remember that through trial and error, you'll know what works and what doesn't.
3. Promote Others
MLM may be a highly competitive industry. But it's not just a one man's job. It requires team work too.
And who says it only needs to happen within your team? Learn to promote other people within your industry too. You can do this by linking back to their blog in your blog post if you see that you have related content.
This way, you're not just setting off a good vibe to your prospects, you can also get promoted in return.
4. Don't talk about Yourself, Talk about your Customers
Do you find yourself talking about yourself  more than others whenever you pitch your MLM business to potential customers? Then it's time to ditch that attitude.
Everybody hates the person who talks about nothing but himself. Don't be that person. Instead of focusing on yourself, focus on the people in front of you.
Talk about their needs and what your business can do to help them.
This very method is what attraction marketing is all about.
Remember that customers are more attracted to people who can solve their issues than the ones who offer empty promises. Now be that person and you'll see tremendous results in your MLM business.
Now that you know the tips to make attraction marketing work for you, it's time to apply them into your MLM business. Not sure how?
Click here so I can teach you!