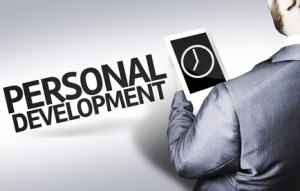 Marketing has always been among the most profitable opportunities for individuals who aspire to become successful in their field of choice.
Marketing has long since evolved as marketers worked on improving and innovating the techniques and methods used in the industry.
One of such improvements and innovations is the use of the internet in marketing.
Since almost everyone on the face of the earth has internet access, internet marketing has become one of the smartest choices for marketers all over the world.
Internet marketers have in fact mushroomed and have now become a most noticeable presence online. With this huge number of internet marketers also comes the threat of being overcome by the competition.
It is of course a sad truth there really are many internet marketers who ultimately fail in their efforts.
Most of the time, an internet marketer's success or failure depends on his or her attitude. Successful internet marketers clearly possess traits that the ineffective and unsuccessful ones can only dream of having.
Here are some of the most common attitudes that ineffective internet marketers have.
1. Passive
Ineffective internet marketers provide little to no effort in their internet marketing campaign.
They are not proactive, and spend most of their time idling away waiting for good things to come without even taking an active role in the campaign.
2. Impatient
Some internet marketers simply cannot wait to see the results they are expecting.
Impatient internet marketers are so devoid of the virtue of patience that they simply cannot wait for a few more weeks until their internet marketing campaign has come into fruition.
Pair this with passivity and you've got an internet marketer who simply can't wait for success he or she did not even work hard for.
3. Natural procrastinator
An internet marketer who delays tasks he or she could do earlier is bound to eventually fail. If an internet marketer procrastinates, then he or she is wasting the precious resource of time.
When time is wasted, productivity is at a low and efficiency is at an even lower level.
These are just three of the many things that make an internet marketer ineffective. Be careful not to have these negative traits in you if you want to be successful in the internet marketing industry.
Want to learn more personal development tips for your internet marketing campaigns?
What are you waiting for? Then click here now!