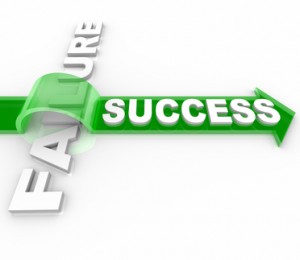 Let's not beat around the bush: 97% of people fail in MLM and quite a few actually succeed.
Right now, you probably have a lot of things on your mind.
Indeed, this is a mystery that needs to be unraveled as soon as possible.
Well, much to your convenience, here are 10 questions that can define either your success or failure.
1. Just what is your MLM business?
No two businesses are ever alike and there are those that seem to make earning easy while there are those that do not.
Market trends must be taken into consideration before you start your business.
2. How much do you know about the business? Knowledge of the nature of your business and whatever services and products it offers is of great importance for you to manage it effectively.
3. What marketing strategy do you use?
MLM Businesses are not unique and so it may call for a unique marketing technique.
It is up to you to create a marketing strategy that will gear you toward success.
4. How much do you spend on advertising?
Advertising is an important aspect of any MLM business. A lot of entrepreneurs fail because they spend too much or too little in advertising, leading to the downfall of the business.
5. How much time do you spend on the business?
Of course, you've got to spend generous amounts of time on your MLM business for you to be able to manage it to success.
Be sure to save time for other things but spend as much time as you can on the business.
6. Can you wait until you become a big shot? Patience is a virtue that should never be forgotten in any business. Success may take some time but is certainly worth the wait.
7. Do you know about the competition?
You most certainly should! Know the competition and work on gaining an advantage over them.
8. Are you just another "face" in the crowd?
A lot of businesses are quite similar in some way and it is up to you to make your business be set apart from the competition.
Take another approach on marketing and stand out from the crowd.
9. Have you tried mentoring?
A lot of people can help you on your MLM business and have had first-hand experiences.
Turn to these people for guidance as you start being an entrepreneur.
10. Do you provide customer service?
The clientele looks for customer service in every business. The better the customer service, the higher the chances they'll be doing business with you.
These questions determine the fate of your MLM business and should be complied with if you wish to become a successful entrepreneur.
Want to learn more? Click here and I'll teach you more MLM tips!