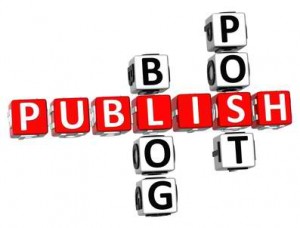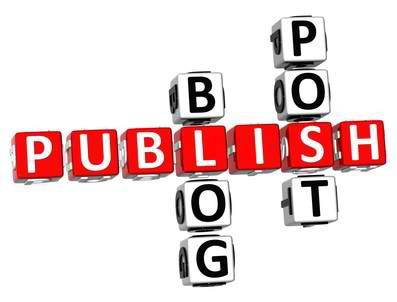 What do you do after publishing posts on your MLM blog?
Do you just walk away and leave it at that?
Thinking that your blog post is all set.
Well, think again.
Here are the things you need to do after hitting "publish" on your MLM blog.
Share your blog posts on your social media business pages
I don't have to remind you over and over that social media is a crucial platform for your MLM blog. Facebook, Twitter, LinkedIn, and Pinterest among others can help promote your network marketing blog and blog posts.
Considering the number of users in these sites, you'll easily reach a much wider market to promote not only your blog but also your MLM business.
Of course you have to reach them first. You can do this by building large following of prospective leads in these sites.
Tell other bloggers about it
Share your blog posts to other bloggers too. You can do this through blogging syndication or commenting on their blogs or directly asking them to link to your blog.
This is a smart marketing strategy and something you should practice often.
Not only you'll be able to build relationship with these bloggers, you can also capitalize on their wide reader base. Of course this means that you need to approach bloggers with authority and good following. Also, they need to be related to your blog.
Inform your subscribers of your new blog post
What's the use of your subscribers if you're not informing them of your new blog posts? That's why they signed up to be your subscribers in the first place.
Once you hit "publish," e-mail your subscribers of your new blog post. Or you can set your e-mail settings to send an update whenever you publish a new post.
That way, they'll be able to stay updated on your blog. And if you're lucky, they'll share it to their friends on social media sites too.
Link your new post to a related post in your blog
Another way to spread the word of your new blog post is to link it to a related post in your blog. Check old posts with keywords you can use as a hyperlink to your recent published post.
Doing so will not only send traffic to your new post, it will also pass down link juice to your new article.
Now that you know the things to do after hitting "publish," make sure you follow them to get the traffic your MLM blog needs.
I'm sure you want to learn more network marketing tips.
Just click this link and I'll show you more!