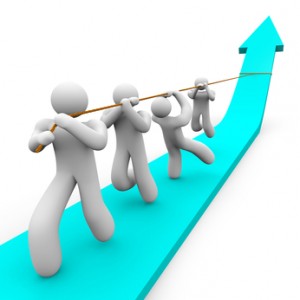 1. Disregarding personal development
Personal development is important to any business, including network marketing.
It's actually the first step that you need to accomplish before you embark on building your own team.
For, how can you lead a team without the right mindset, skill set, knowledge and experience? You'll need all of this and more if you want to build a winning MLM team.
2. Pushing your opportunity down people's throat
This mistake is worse than misleading your prospects. If a person said that he's not interested in your offer, he's NOT interested, period.
Don't insist your offer and pitch at him over and over again. Chances are, he'll get so annoyed and he'll bad mouth you to every person who would care to listen – including your other prospects.
3. Not getting your team to undergo fresh MLM training
Your team may be in the industry long before you recruit them. But it doesn't mean that they know every nook and cranny in the business nor they are aware of the new and innovative ways of doing MLM.
Old and outdated marketing methods may still be working. But they won't gain the same results the new ones are getting. Remember that the times are changing and you need to keep up with them.
4. Misleading prospects into attending a business opportunity meeting
You've probably done this a couple of times before, thinking that "kidnapping" your prospects is the most effective way to get them to attend a B.O.M. Let me tell you it's not. And it's about time you stop.
Inviting your prospect for a simple coffee date but only to take them to a B.O.M. somewhere, most often than not, leads to catastrophic results. Either your prospect shows no interest to the opportunity being presented to them or they'll get pissed at you for deceiving them.
Avoid this bad practice. Be clear with your intentions and let them know what's in store for them from the very start. This will warm them to the opportunity and might even solicit positive response.
5. Not using the internet to build your MLM team
There are many ways the internet can help your business. And I'll start with two of them. One: the internet will help you find the right prospects for your team.
Two: the internet will bridge the gap between you and your people, thus making communication a lot easier. Don't even let me get started about the benefits of using social media.
Now that you know the major mistakes in building an MLM team, it's time you start yours. Click here now!