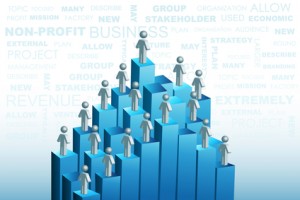 Are you looking to find the right MLM downline to add to your team?
You've come to the right place.
Below are the good qualities to look for in a potential MLM downline.
1. Excellent people skills
MLM is a numbers game. You should know that by now.
This means that what you need is to recruit people who have excellent people skills and work well with others.
You need to find a teammate who can interact with people from all walks of life. They should be able to attract people into your organization and not chase them away.
This quality is important not only in lead generation but also in team management.
2. Knowledgeable about MLM
You need a downline who knows a thing or two about MLM and understands that it's not a get rich quick scheme. They should be aware that it takes a lot of hard work and determination to succeed in the industry.
The last thing you need is a downline who signs up for your business only to end up quitting a few weeks after.
2. Willing to be coached
No matter how knowledgeable your downline is, they still need to be mentored and trained. So before you get that prospect to sign the registration form, make sure that they are willing to learn under your wings.
They should understand that before they become a leader and train a team of their own, they need to be a part of your team first.
3. Dedicated and committed
If you're a dedicated and committed network marketer, it makes sense that you only find a downline who possesses the same qualities.
You need someone who has a real passion in doing the business, someone who's willing to work hard and persevere despite rejections and failures.
So be sure to find a downline who's intent on succeeding in MLM, despite the obstacles they'll meet along the way.
4. Strong leadership skills
Find a downline who is not only a potential follower but also has strong leadership skills. You need someone who's independent and can generate leads on their own. Someone who's capable of being a leader of their own group.
You should be able to rely on them to help you grow your network grow and be able to teach newbies the way you did to them.
Of course, it's understandable that you can't find all these qualities in every member of your team. You may even find that only one or two qualities in each of them. It's okay.
What's important is they're willing to possess these qualities to become a successful network marketer.
These are just some of the tips you can learn in MLM. For more tricks and techniques, click here now!