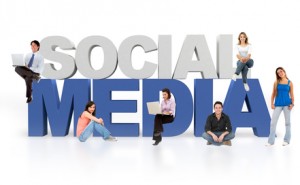 Social media has always been the perfect platform to promote your MLM business or blog.
As such, there are many ways to generate traffic by leveraging its potential.
Want to learn some of them? Read on:
1. Create an interactive community
If you want to drive traffic to your MLM blog, creating an interactive community in social media sites is one step closer to reaching that goal.
Use the sites as a platform for your audience to engage and interact with each other. Remember that people love to talk and discuss things.
So building an interactive community for them to participate will surely get you and your blog in their good graces.
2. Optimize your posts
Optimize your social media posts by including the right keywords, the right metadata, images, etc. Doing so will make it easier for you to get found.
What's more, you can also take advantage of using hashtags both in Twitter and Facebook.
3. Become a thought leader
Aside from being visible in social media sites and your own blog, increase your visibility by writing guest posts and networking with other high profile bloggers.
Build your brand in and out of social media. And when you post content in Facebook or Twitter, make sure that it's not purely promotional content.
Start a relevant discussion to engage your audience and prospective MLM leads.
4. Create some buzz
Why do you think network marketers succeed in social media marketing? This is because they pay attention to the trends and know how to create buzz around it as well as around their business.
You can do this by hosting contests, giveaways, and the like.
Just make sure that you're not resorting to hyping. You still need to stick to the facts, after all.
5. Track, measure and tweak
Track the success of your social media campaign by checking the analytics. This will allow you to check if you're losing or gaining audience.
You'll also be able to know which type of posts create the more buzz, allowing you to make necessary improvements.
6. Make use of paid advertisements
Run advertisements on Twitter, Facebook, LinkedIn or any other social media sites by taking advantage of the paid advertising feature.
It is relatively inexpensive and you can control the budget you allot to it.
See? There are numerous ways to drive traffic to your MLM blog using social media. All you have to do is keep them in mind and follow them religiously.
Want to learn more MLM traffic generation tips? Then click here now to learn more!