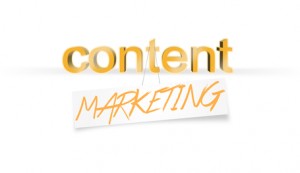 "Content Is King." You've probably read this phrase a thousand times over the internet on various websites.
That's because it's true. No matter what marketing strategy you use to drive traffic to your site or the amount of effort you put in it, if you have a crappy content, all your hard work will go down the drain.
Yes, that's how important your content is to your site.
Forget search engine marketing, public relations, traditional advertising, B2B marketing and social media marketing. If you can't offer valuable content, you're a goner. Let me tell you why.
Content Marketing Doesn't Stop On Your Website
If you want to send your content across your readers, you're not just going to do it on your MLM blog. That's not how content marketing works.
You're going to place your content all over the internet – on various article marketing sites, article directories, blogs, press release sites and more. This means that a lot of people will read it, including your potential and existing customers.
That's the only way to build a credible and effective online presence.
Keep in mind that no matter what your niche is, as an internet/network marketer, it's your absolute goal to provide quality and relevant content.
Without a good content to offer, any of your promotions – products, services, websites – will just be put to waste.
A Good Content Can Convert Leads
You should know by now that content is the most important part of your MLM blog.
It's the deciding factor that makes your visitors either stay or leave – stay if it's good and leave if it's of bad quality.
Remember that you only get a single shot at making your first impression. If they see that your site offers nothing of value to them, they will immediately put your site on their "ignored list."
On the other hand, if you present useful and relevant content to them, they will keep coming back for more. By creating well-written content and putting in a little bit of copywriting, you can persuade your visitors into becoming customers.
In effect, your visitors will give their valuable time to your site, read your articles, check the rest of your content, and even take you up on your product offers.
That's the time you can say that your content marketing strategy truly works.
See how important content marketing is for your MLM blog and business? Now that you do, let's take your MLM blog up a notch. Click here now to learn more tips!