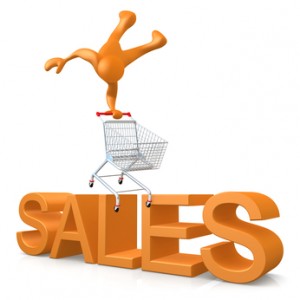 Any network marketer can say that you can never get enough sales, what with the commission you get for every MLM sale you make.
You're lucky if you get 30-40% commission off of the products you sell.
But what if you only get less?
So it's no surprise that everyone is trying their best to increase their sales.
While some succeed, others don't.
That's why MLM leaders are looking for ways and strategies to boost their sales and grow their network at the same time.
Who wouldn't? With more sales comes better earnings. So there's no other way but give your sales a big boost.
So if you are one of these MLM leaders looking to boost their earnings, then take a look at these three simple yet effective ways to give your sales the boost it really needs.
1. Focus on your target market.
Determine the people that are most likely to purchase your MLM products and put all your effort on this market.
A lot of network marketers spend their time marketing to people outside their target market, putting to their time and resources to waste.
If you are able to meet the needs of your target market, then you'll observe significant improvement in your sales. Focus on what they really want and you'll be doing fine.
2. Add impact to your promotions.
Advertising is without a doubt an important aspect of every business, especially in MLM business. However, not everyone successfully makes use of this.
Be sure to create ads that will not only catch the attention of your target market, but also says a lot about your MLM business and what it has to offer.
Don't go for plain and boring ads. Spice things up by using compelling words to get your prospect's attention.
3. Make buying easier.
Don't go for complicated purchase procedures. A lot of prospective MLM customers just turn around and leave the site when signing up involves a lot of complicated steps.
Keep it as simple as possible and easy for everyone. Don't let filling up tiring forms forget about actually buying.
Sales is everything for every business and you should do everything you can to boost yours. After all, you want all the cash flowing in, don't you?
Now that you know the three different ways to boost your sales, taking your MLM business to the next level should come easy for you.
And there are more MLM tips you need to learn to ensure success. What are they? Click here now!