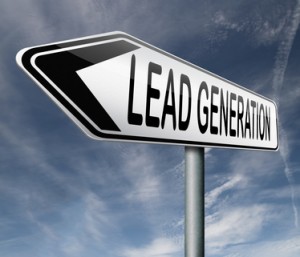 How is your MLM lead generation technique working for you?
Are you getting the results you need?
Or do you often find yourself stuck in a rut? If done right, your lead generation techniques will work like a charm for your MLM business. How?
Offline Lead Generation
Offline lead generation method may be old school. But it's still worth a try.
While it's not recommended to pester your warm market and harass your cold market, placing ads in newspaper and in the radio, giving out flyers as well as strategically posting tarpaulin in crowded places are effective ways to instantly produce generous amount of MLM leads.
Viral Marketing
When it comes to attracting massive amount of traffic and prospecting qualified leads for MLM, viral marketing comes to mind. Tagged as online word-of-mouth advertising, viral marketing is probably the most powerful form of marketing – both online and offline.
Videos, Pictures, Articles, E-books, and Newsletters are the content that you can use in your viral marketing efforts. The key to creating a successful viral marketing content is to make a powerful headline or a clickable link that will compel readers to click and visit the site that it links to.
The links can also be posted as status messages in Facebook and LinkedIn or tweets in Twitter. A sample teaser of a good viral marketing is: "Want to know how you can continuously generate leads on auto-pilot?" or "Know the Secret to MLM Success! Get Your FREE E-book here!"
PPC Advertising
You may not know it but PPC advertising can do wonders for your MLM business. It drives quality traffic to your site and only targets your potential leads.
It's a cost-effective way of generating leads that you can greatly benefit from in the long run. By using the right keyword and creating the right content, you can dramatically increase the ranking of your site and draw multiple levels of consumer right into your business.
Squeeze Page
List building is a vital part of online MLM lead generation. But before you do this, you need to create a squeeze page or a landing page where there is an opt-in form that allows people to subscribe to your mailing list.
Without a squeeze page, it will be hard, if not impossible, to build that list. Now, this is where copywriting comes in. A most commonly used squeeze page features a video that talks about the benefits of joining the business and what your subscriber can get once they sign up.
Remember to use a persuasive but not overly salesy tone of copy in creating your squeeze page.
Follow Up Series (Autoresponders)
So you've done a great job with your squeeze page. What's next? You can't just build a list and keep them without doing anything.
Follow up! Right after they sign up for your mailing list, use your autoresponder tool to send automated message that gives confirmation about their subscription and follow up messages to stay connected.
It may be in the form of newsletters, updates, webinars, and free courses; whatever works to hold their interests.
Want to learn more useful tips? Click here now!