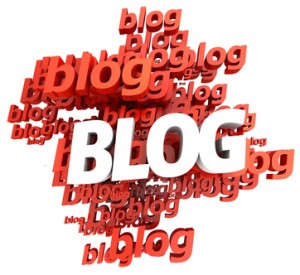 1. Compelling title
Create titles that people are more likely compelled to click through.
A compelling title is the difference between a killer MLM blog and a boring one.
Readers always prefer to visit blogs which titles immediately grab their attention.
The more compelling the title is, the more clicks it will get. Of course, your content should justify your title. Otherwise, you're just misleading your visitors.
2. A well-written content
Do you think a compelling title is enough to make a killer MLM blog? Of course not! It also takes a well-written content. A content that is written with your readers in mind, NOT the search engines. Before you start working on your content, ask yourself first: what will interest my readers?
What can I share to them that will find useful? Naturally, your topic should be related to the type of niche you are catering to. And be sure to keep it light and conversational.
Nobody wants to read a blog full of technical jargons they can never understand.
3. Shareable Post
Another element of a killer blog is having a shareable post. Now some blogging platforms like WordPress make sharing easier for bloggers.
Adding sharing buttons to your MLM blog allows your visitors to not only read your content but also share it to their network of friends.
You can also instantly share every recent post by connecting your social media accounts to your blog. So whenever you publish a post, it automatically appears in your friends' newsfeeds and timelines.
4. Appealing Design
It's not just the content but also the blog's overall design. No visitor would like to browse a blog that is not pleasing to the eye.
Avoid using colors that are too bright and too intense that it seems hard, if not impossible, for your visitors to read the content. Make the colors as minimal as possible.
Remember that it's the content you're sharing, not the layout of your MLM blog.
5. Landing Page
If you're blogging for business, a landing page is a must. Now one of the blunders network marketers usually do with their landing pages is they over pitch due to their desperate need to sell.
Just because your landing page is practically your sales page doesn't mean that it needs to be too salesy and over hyped. Keep it simple yet appealing to your audience.
6. Freebies
Who doesn't want a freebie? Readers love to have them. Now freebies come in many form. They can be reports, webinars, ebooks, and more. But don't throw in all your freebies at once.
Give them out every once in a while. Remember that freebies are used to entice your readers so be sure that what you're giving out is something of value.
Want to learn more tips? Click here now!