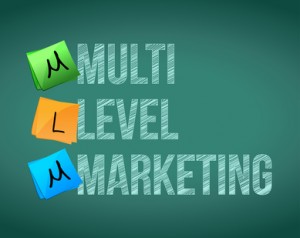 No two network marketing businesses are ever created equal.
Every MLM business has something unique that sets itself apart from other multilevel marketing businesses.
This only makes choosing over the many options out there all the more difficult for newbie marketers like you. After all, you can't just go and decide which business to start for superficial reasons.
Choosing the MLM business that suits you is certainly one of the most important decisions that you have to make as a newbie in the industry. You'll be working from the choice you make so you must take this matter seriously.
Here are some things you must bear in mind for you to make the right choice.
1. Study the market trends.
This is probably the most important part of choosing the business that will work for you. There are several MLM businesses you can join but you'd do best being part of one which trails a blaze in the industry.
A leader in the network marketing scene will help you start off in spite of you being a newcomer to the business. Look for the businesses and products which have the greatest demand for and choose an MLM business which can provide these needs.
2. Learn as much as you can about the MLM company's compensation plan.
One thing that upsets prospects and even newbie network marketers the most is the lack of lush compensation plans that some businesses have. Money makes the world go round and you simply have to find that MLM business which will keep you content with handsome commissions and rewards.
Stay away from the ones with compensation plans you deem insufficient and join that one business which gives you more than you could ever ask for.
3. Does the MLM business fit your interest?
No matter how marketable and profitable a business may be, it all boils up to the interest you have for the business. When you're genuinely interested in the business and you'll find yourself loving what you do so much easier.
This genuine interest you have for the business will keep you fueled and will help make you become a force to be reckoned with in the network marketing industry. On the contrary, you'll find yourself not being productive at all when you aren't really interested.
Every minute will be a pain for you and you simply can't wait to stop your business.
Different businesses work for different people and this still holds true for MLM businesses. You can't just start a business you've chosen without much though. This requires much deliberation from your side for you to be able to determine the business that will work for you and help you succeed in the network marketing industry.
Want to learn more MLM tips? Click here now!