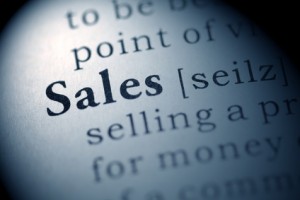 Referrals
Word of mouth advertising has always been the best source of MLM sales leads.
It is also the most inexpensive form of advertising. Why?
You don't have to buy it to earn it! Though, you need to work hard for it by providing excellent service and satisfaction to your customers.
Consider how you can leverage your existing customer base to attract more customers for your MLM business.
Create an e-mail newsletter
Have people sign up for it on your website. This way you can attract customers that are already interested in your MLM business.
Send them valuable and interesting information that can provide them value added service and can generate a large number of leads.
Just avoid spamming your list as it will just annoy your potential customers, leading to complaints and ill-will.
Join Associations
Join associations where you can network with other people.
You can network by volunteering to be a speaker, helping organize an event, or spearheading a fund raiser activity.
You may not immediately generate leads from the associations you've joined since relationship and trust take time to develop.
But once they have, it can contribute a lot to future lead generation for your MLM business.
Participate in Trade Shows
Heard about an upcoming trade show in your community? Why not take advantage of it to advertise your MLM business?
Trade shows are great venues to generate large number of leads in a short span of time. Set up a simple table or booth at the show and expose your business to the public.
Just be sure to bring all your marketing tools especially your business cards to distribute to your leads.
Develop strategic alliances
Build alliances with related businesses that you deem complimentary to your product or services (not your competitor, of course.)
You may use it for the purpose of cross-referrals.
Develop a number of alliances that you can handle and watch the leads come your way.
Cold Calls
Afraid of cold calling? Then you need to overcome that. Remember that there is no room for shyness in network marketing.
Besides, it is a lot easier to approach a prospect on the telephone than in person since you don't have to face them to pitch your sales.
And you're not just generating leads by doing this; it will also help you develop your sales techniques.
There are a lot of ways that can generate sales leads. But the most important thing is to know how to keep the leads you've generated.
Remember that you only get a single shot to impress your potential MLM customers. So make it right.
Want to learn more MLM techniques? Then click here now!